Exclusive
'Enraged' Rob Kardashian Vows To Sue His Big Sister Kim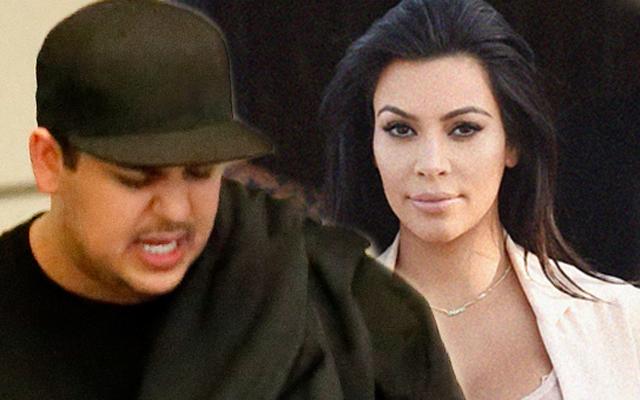 Rob Kardashian is fed up and furious with his family! As if dating Blac Chyna were not enough revenge, RadarOnline.com has learned he's vowed to "sue the a** off" his big sister Kim Kardashian following her latest cruel public comments about his weight.
As RadarOnline.com reported, in a recent episode of KUWTK Kim told family members that Rob's tattoo of his ex-girlfriend Rita Ora looked drastically different after he gained 100 pounds. "He covered it with a life-sized Barbie doll of Rita that has now turned into a Cabbage Patch Doll," Kim snickered during the January 3 episode of Keeping Up with the Kardashians.
Article continues below advertisement
"Rob was so enraged when she made the joke about his tattoos looking like a 'Cabbage Patch Doll' that he reached out to seek legal advice right away," an insider told RadarOnline.com.
"He's got a good case, too, with all the humiliation he's suffered on social media since the episode aired," insisted the insider.
Unfortunately for 28-year-old Rob, the rest of his reality clan is far from thrilled with the news he may pursue legal action against his own flesh and blood.
"The family is begging him not to follow through with it, but Rob insists he's not backing down," said the insider.
"He hates Kim with a passion now, and he wants to teach her a lesson the only way she'll understand — by hitting her in the pocket."