'Real Housewives Of Beverly Hills' Drug Scandal: Faye Resnick Admits To Snorting Cocaine, Popping Pills In Tell-All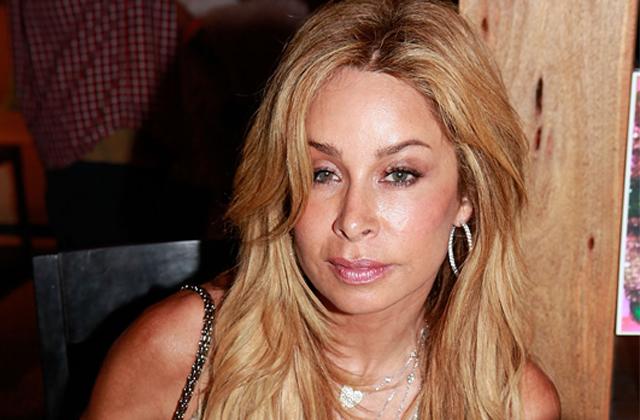 These days, Kyle Richards' BFF Faye Resnick is known for stirring up trouble on The Real Housewives of Beverly Hills. But back in the 1990's, the Los Angeles socialite and interior designer was known for her close friendship and possible love affair with Nicole Brown Simpson before the shocking murder— and the party girl was notorious for her drug habit.
Listen! 'RHOP' star Wendy Osefo breaks down the "most intense fight in the show's history" in under 2 minutes.
Article continues below advertisement
In her tell-all, Nicole Brown Simpson: The Private Diary of a Life Interrupted, Resnick, now 58, claimed she was a veteran of three trips to rehab for her self-described cocaine addiction.
Despite her previous attempts at recovery, the mother of one relapsed on hard drugs in the months before Simpson's June 1994 death.
"I'd slipped back into snorting and smoking coke two or three times a day, and mellowing the drug's hard edge with Valium," Resnick wrote in her 1994 book.
Simpson actually held an intervention for Resnick just days before the blond beauty was brutally killed at her Brentwood home on June 12, 1994.
Mutual pal Kris Jenner and her husband, Bruce (now known as Caitlyn) also attended the crisis meeting in Resnick's home.
The suffering addict agreed to check into rehab at the Exodus Recovery Center.in Los Angeles.
"How can this defeat me again? This will be my third time going to rehab. Is it ever going to end?" she said she asked Simpson.
Just three days into rehab, Resnick learned that her best friend was murdered.
"A force like I've never felt shuddered over me," she wrote. "The two counselors rushed to grab me as I went into convulsions. I was babbling, shrieking like a wild woman!"
Despite the tragedy, Resnick claimed she was clean from drugs in September 1994.