New Housewife Kathryn Edwards Confronts 'Morally Corrupt' Faye Resnick Over O.J. Simpson Feud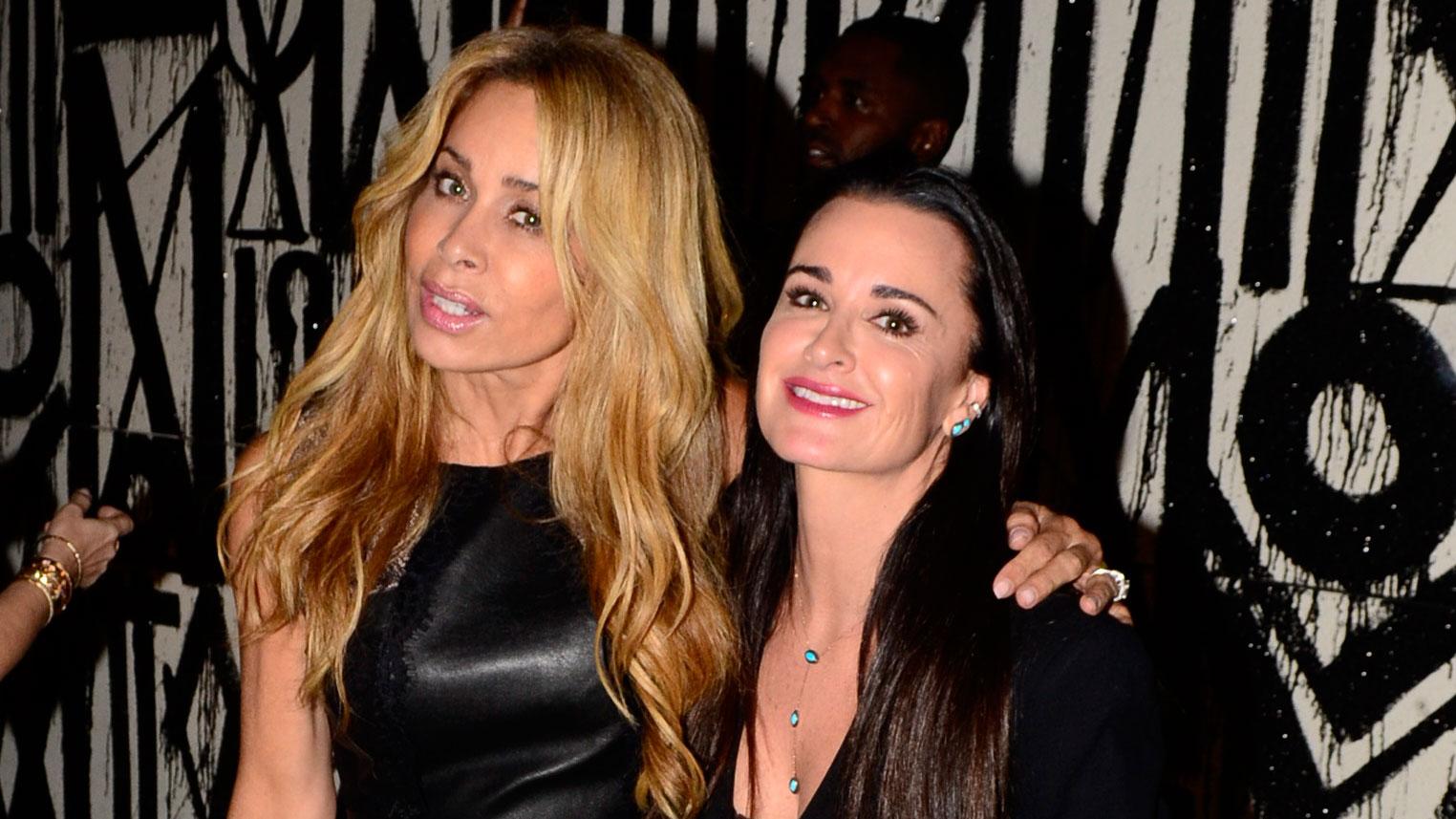 Some feuds never die, even after 20 plus years and newbie housewife Kathryn Edwards came out swinging with Faye Resnick in her crosshairs.
It all started with a fabulous "barbeque" at Kyle Richards home. She and Faye have been friends for years, so of course, she was extended an invitation along with the other Real Housewives of Beverly Hills ladies.
"Faye alleged that my ex-husband, Marcus Allen, had an affair with Nicole Simpson. It was nobody's f*cking business," Kathryn said in her confessional.
Article continues below advertisement
Kim Richards Apologizes To 'RHOBH' Cast & Crew In Hopes Of Returning
To play catch up, Kathryn was formerly married to football player Marcus Allen who was O.J. Simpson's best friend. Faye wrote in her tell-all book that her best friend Nicole Brown Simpson (AKA O.J.'s wife) was having an affair with Marcus.
Kyle warned Faye that Kathryn had a bone to pick about what was written in her book. "I'm not about ready to have a conversation with Kathryn or anyone else for that matter about something that was so painful for me," explained Faye.
Even Lisa Vanderpump had a former issue with Faye—"Faye was a bit of a b*tch to me at our 30th wedding anniversary. I haven't spoken to her since."
Lisa Rinna Dishes On 'Speculation' Surrounding Yolanda Foster's Health
Also, who could forget the epic "morally corrupt" line from former housewife Camille Grammer in reference to Faye?! Pure gold.
Kathryn just couldn't hold her tongue as she sat across the table from her nemesis. "She capitalized on a tragedy … Faye put herself in the situation right after Nicole was murdered," she explained.
Article continues below advertisement
"There's very few people in my life that I've like carried like a dagger for like if I ever get the chance to frickin' say what … she's one of them," she said to Lisa Rinna. Instead of offering an olive branch, Kathryn addressed the elephant in the room because to avoid it would be "phony" in her eyes.
"My name was never mentioned in anything until you brought my name up," Kathryn said across the table about the book.
'Real Housewives Of Beverly Hills' Season 6: Secrets, Drama & Divas!
But Faye remained as cool as cucumber. "I have nothing to say to anyone about what happened 20 something years ago. I mean, that was a very hard time and you know, it's sad," she said. "There's not really much to discuss at this point, is there?"
Kathryn appeared taken aback by Faye's lack of enthusiasm for a girl fight. "Do you feel better?" she asked, totally unfazed.