Exclusive
O.J. Relives Ex's Brutal Slaying While Watching 'American Crime Story' In Prison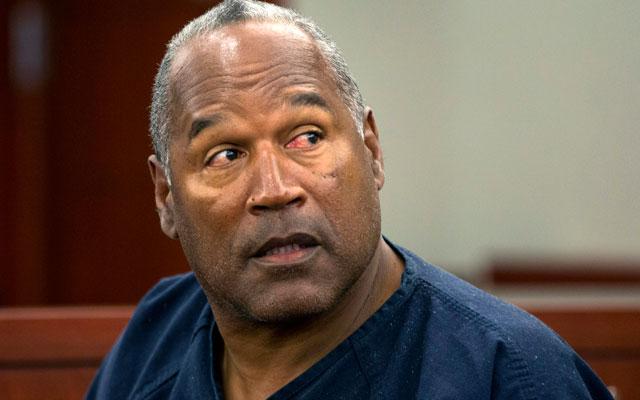 RadarOnline.com has exclusively learned that prison guards are secretly driving jailbird O.J. Simpson to the edge by ordering him to relive the grisly murders of his ex-wife and her friend by watching the new FX show about the case.
"The TV movie is hurting him real bad and he's definitely stressing out over it," Simpson's former longtime manager, Norman Pardo, exclusively revealed to Radar.
Pardo also dished that the disgraced 68-year-old NFL legend is in such mental torment that he babbles to himself after viewing episodes in the Lovelock, Nev., prison, where he's serving a 33-year sentence for robbery and kidnapping.
Article continues below advertisement
Millions have tuned in to FX to watch The People v. O.J. Simpson: American Crime Story, which details the courtroom drama based on the murders of Nicole Brown Simpson and her friend, Ron Goldman, on June 12, 1994.
"I've heard the guards are making him watch it to make him relive the murder — to snap his twig," Pardo divulged.
"He's getting very depressed. He just sits in the corner and talks to himself, and now the way his head is, he's actually answering himself back!"
Pardo noticed cracks began showing in Simpson's mental makeup between 1999 and 2008, when he was filming his documentary.
But now, Simpson's concerned about the impact the television series is having on his children and how it may taint his image when he's up for parole in 2017 — and it's driving him to the edge, Pardo said.
"He's basically become a recluse in prison and he doesn't want to see anybody from the outside world," claimed the manager. "He's distancing himself from everybody."