Big Behind Bars! O.J. Simpson's Transsexual Lover Reveals How He Got Fat In Prison -- Plus Other Super-Sized Secrets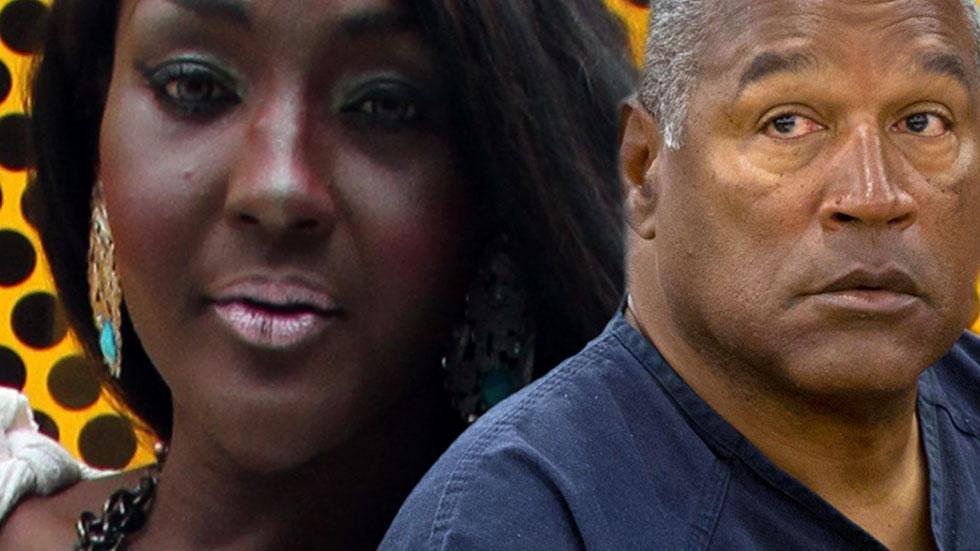 In a RadarOnline.com exclusive video, O.J. Simpson's alleged transsexual lover tells all about how he's getting fat in prison -- and reveals other details about the former football player's time behind bars.
As RadarOnline.com has reported, HIV-positive former prostitute Jazmena Jameson has said that she had several sexual romps with Simpson while the two were incarcerated at Nevada's Lovelock Correctional Center.
Article continues below advertisement
Now Jameson tells RadarOnline.com that the disgraced ex-athlete's noticeable girth is no accident.
"It seemed like he ate up everything," she recalls of watching Simpson nosh in prison. "He got so big, that head of his."
Jameson says celebrity prisoner Simpson "would go to breakfast like everybody else" and correctional officers "tended to not bother him."
Simpson, who was infamously acquitted in the 1994 murder of his former wife, Nicole Brown, and her friend, Ronald Goldman, has been serving time for kidnapping and robbery since 2008.
Regarding the Nicole/Ron murder case, Jameson says, "I never asked him anything about it." But she continues that when she heard the original "not guilty" verdict in the '90s, "I was okay with that."
The transsexual tells RadarOnline.com she told Simpson her opinion, and "He was like, well, yeah, they thought they had me…that doesn't mean he did it or not."
For more, watch the RadarOnline.com's exclusive video!