Nick Gordon Posts Sad Tribute To Whitney Houston On Anniversary Of Singer's Death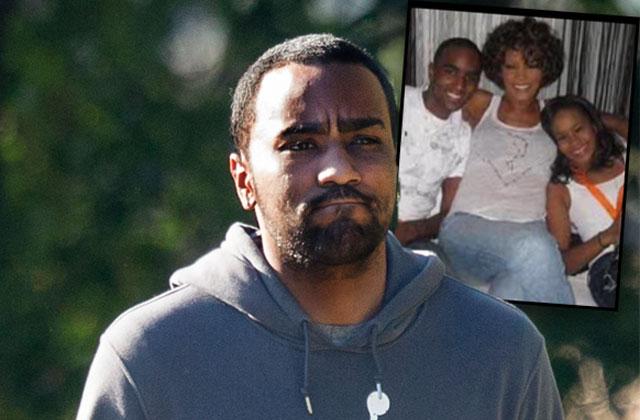 As questions mount concerning Bobbi Kristina Brown's untimely death last summer, controversial boyfriend Nick Gordon took to Twitter to remember her mother, Whitney Houston, on the anniversary of her death in 2012.
The 20-year-old posted a tribute photo to his private account on Feb. 11, the day Whitney was discovered unconscious in her bathtub four years prior, featuring the legendary singer and late girlfriend, Bobbi Kristina.
Article continues below advertisement
As RadarOnline.com previously reported, the Atlanta-area townhouse where Bobbi Kris was discovered unresponsive before her hospitalization was recently sold. Family members of the aspiring vocalist had been living in the home in recent months.
Meanwhile, Gordon is still facing a $10 million wrongful death lawsuit, including allegations that he beat Bobbi Kristina and injected "her with a toxic mixture" hours before she was discovered unconscious.
Though Gordon continues to deny the claims against him, he may be in for a rough road ahead.
According to multiple reports, the baseball shortstop recently lost his legal counsel in the case due to his "uncooperative behavior."
"Attorney Bryant Green is no longer working with Nick Gordon on his civil case involving Bobbi Kristina Brown's family," a source told Entertainment Tonight. "There was a conflict of interest involving Nick and Bryant Green. At this time, the case is at a still point until Nick Gordon finds new counsel as he is currently without counsel working on everything pro se."
Is Nick at the end of his rope? Do you think he had something to do with Bobbi Kristina's death? Let us know in the comments below.