Exclusive
Drugs, DUI & Fraud! NeNe Leakes' Troubled Son 'Trying To Fly Straight,' Brother Reveals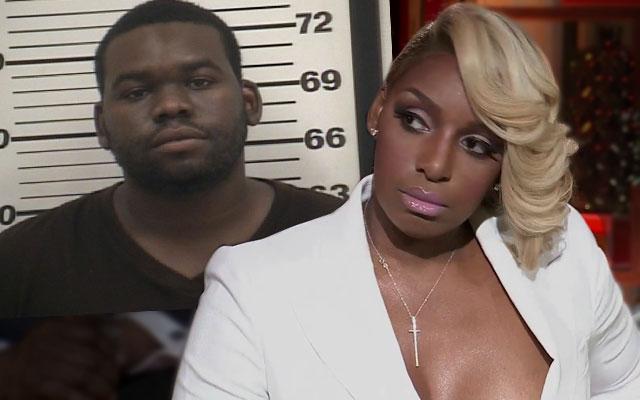 NeNe Leakes' troubled eldest son, Bryson Bryant, is staying on the right side of the law after a series of run-ins with police.
"He's doing good now, he's working and trying to fly straight and avoid getting into more trouble than he's gotten into," NeNe's stepson and Bryant's stepbrother, Damian Leakes, told RadarOnline.com in an exclusive interview.
"People make mistakes sometimes and it might take a little longer than some to get back on track," he added.
Article continues below advertisement
As RadarOnline.com reported, Bryant, the oldest son of Real Housewives of Atlanta star, NeNe, was arrested at a Georgia McDonalds for charges related to the forgery of Taco Bell checks last summer.
This is not the first time that Bryant had found himself in trouble with the law. His arrests since 2010 have been for crimes ranging from drug possession, to DUI, to shoplifting two Mach 3 razors from a Wal-Mart.
However, insisted Damian, "He's stepped his game up."
That includes fathering proud 48-year-old self-professed "Glam-mother" NeNe's first granddaughter, Bryant's young girl, Bri'asia.
"He's a good father and is a lot better," said Damian, who noted the entire family's overall situation has improved. "We learned from that incident to work on our communication to build a stronger bond."
"And we're focused on that — to stay within loop of each other," said Damian, 38. "She has supported me with my music and I support her with her Broadway."