Exclusive
Race To The Aisle! Miley Cyrus Wants To Marry Liam Hemsworth — With Or Without Prenup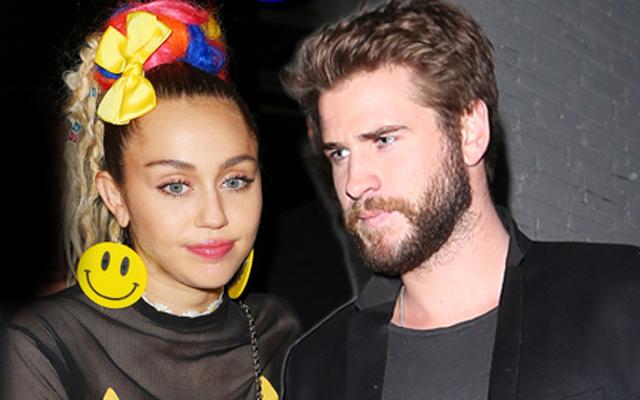 Miley Cyrus is so blinded by her love for Liam Hemsworth that she was ready to walk down the aisle without a prenuptial agreement — but her family quickly stepped in and put their foot down!
"Miley does not see what those around her see," a source close to the 23-year-old "Wrecking Ball" singer told RadarOnline.com exclusively.
At the beginning of the year, Cyrus's estimated net worth was said to be just shy of a whopping $200 million. Meanwhile, Hemsworth, 26, is only worth a relatively paltry $16 million.
Article continues below advertisement
"Miley's family and management team is not going to let her marry Liam without an ironclad prenup in place," said the source.
But will they get their way? Cyrus told her worried family and handlers that "a prenup doesn't even matter," the source also noted.
As RadarOnline.com previously reported, ever since Cyrus and Hemsworth got back together again in Jan. after a two-year separation, those who know Cyrus best have urged her to slow down.
Despite the wise advice, Cyrus has done the exact opposite — she even recently purchased a new home that is not far from her fiancé's Malibu pad.
"Everyone is predicting the worst possible outcome in this situation and fears that Liam is going to leave her high and dry like he did last time," the source told RadarOnline.com.
"Her family accepts that she is in love with him and that they are back together again. But no one is about to let him take her fortune and run."
Do you think that Miley should have a prenup with Liam before she even thinks of marriage? Tell us your thoughts in the comments below.