Mariah Carey Reveals 'Grand' Wedding Plans — Get All The Details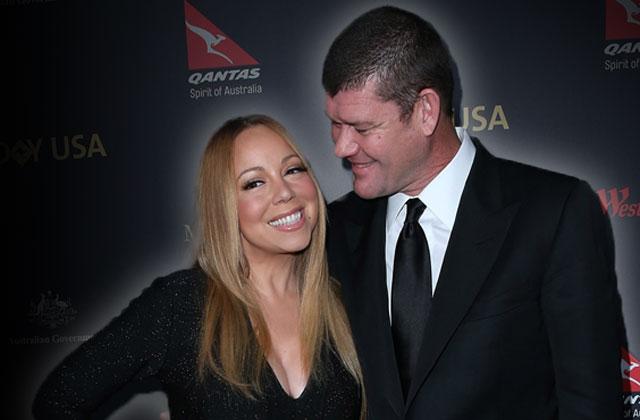 Mariah Carey has her dream wedding to fiancé James Packer all planned out — and RadarOnline.com can reveal a few of her nuptial secret!
"I've picked a lot of things that I can't tell," Carey, 45, shared coyly this week. "It's not going to be a big wedding, but it's going to be grand. I'm most excited about the grandeur, darling."
As previously reported, Carey and her $4.7 billion dollar Aussie, fell in love aboard Packer's yacht this past summer off the coast of France. According to a source, they are planning to wed in that same area.
Article continues below advertisement
"Mariah wants the wedding to be this coming summer and she said she would really love it if they could get married where they first fell in love, in the Mediterranean region," said the source.
While Carey revealed that the guest list would be small, she confirmed that the ceremony itself will be a lavish production.
"The most important thing about the wedding is the relationship and the connection and the love of it all, but of course I love a grand moment. But we're not going to have tons of people and stuff like that. It's very private," she told Access Hollywood.
Sources also told RadarOnline.com that the singer is hoping to rival Prince William and Kate Middleton's royal wedding — she's still a diva all right!
Of course, there's one slight hitch: both Carey and Packer are still married to their respective exes. Though Carey's divorce from Nick Cannon is nearly finalized, Packer's marriage to wife Erica Baxter, who is now dating Seal, may force Mariah to wait a little longer for her dream wedding.