Mariah Carey On Telling Twins About James Packer Engagement: 'You Have to Go Slowly'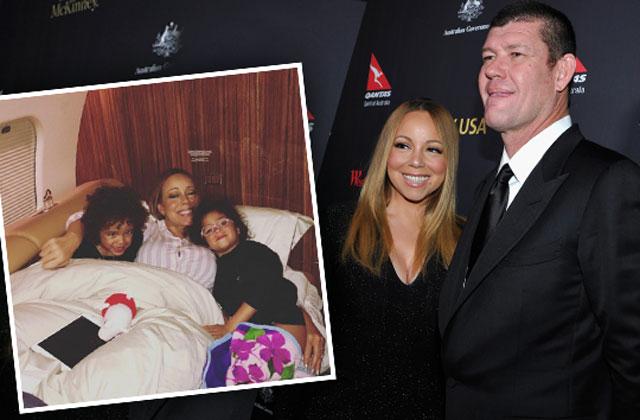 Mariah Carey can't hide her joy over her recent engagement to billionaire boyfriend James Packer — but she hasn't said anything about it to her twins, Monroe and Moroccan, 4, yet.
"I haven't talked to them about it completely because they are so young so they don't really understand things yet so you have to go slowly and explain things and always make sure they know that this is only going to be good for them," she told E! News' Melanie Bromley. "Their lives are not going to change."
Article continues below advertisement
"For me, as long as we are together and they have a great relationship with their dad, then that's great. It's good. And they are great," she continued.
As RadarOnline.com previously reported, the 45-year-old said "yes!" to Packer (and a 35-carat diamond ring) after a beautiful proposal earlier this month.
"I think we are trying our best. I really do," she shared. "I know I am trying my best and I think he is too. I know they love being with him and it's nice and I will always say positive things about him to the kids."
"Between Nick and what he does for them and then what I do for them, I just think, 'Please don't let these kids be spoiled,'" she quipped. "I have to reel it in."