'Making A Murderer' Prosecutor Target Of Death & Rape Threats!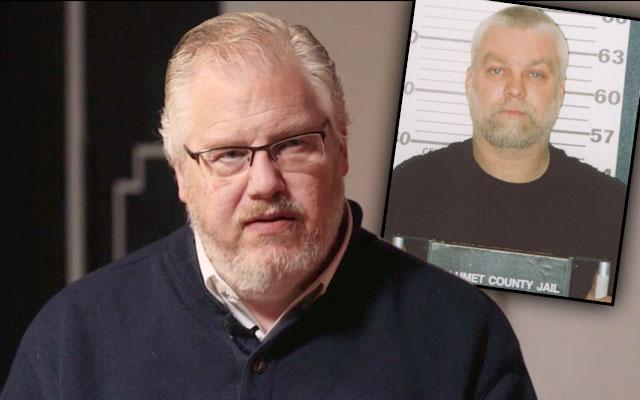 Just over a month after Netflix released their hit ten-part docuseries, Making A Murderer, the series' self-described "villain," former Calumet County District Attorney Ken Kratz, is still facing backlash from angry viewers who believe he wrongly tossed Steven Avery behind bars for the murder of Teresa Halbach.
In an exclusive interview with RadarOnline.com, Wisconsin native Kratz, 55, says he understands one half of the haters who lash out on Twitter: Those who 100% believe everything they saw on the show that the attorney calls biased and argues left out key evidence.
Article continues below advertisement
"In the minds of all these new 'experts' who were spoon-fed this ten-hour defense, Steven Avery was wrongfully convicted," he explains. "Those individuals, who haven't viewed all the evidence, are 'justifiably' upset."
"These individuals are just expressing their frustration. Those I see as legitimate."
Another group of haters are launching a 'very personal' attack against Kratz, he claims. Some focus on his 2010 sexting scandal, when the then-D.A. was accused of sending inappropriate messages to a victim of domestic violence. (He resigned from his position in disgrace, and later sought help for prescription drug addiction, he exclusively revealed to RadarOnline.com last month.)
"This I view as public shaming, a new blood sport," Kratz says. "That is the entitlement mostly anonymous people feel when they see somebody who has screwed up somehow. They believe it's their responsibility to impose some sort of consequence."
Those consequences include "nuisances" like flooding his business phone lines.
Another more vicious group of trolls have been threatening Kratz's life, and those of his beloved family members.
Article continues below advertisement
"Some say, 'I hope your daughter gets raped in front of you.' There are some very hateful messages not directed at me, but made to cause me pain," he claims. "My daughter-in-law has been getting Facebook messages that are very upsetting to her. Now she's being targeted by people saying, 'Not only do I think your father-in-law's a piece of s***, but I hope this and that happens to you just because you're a family member.' It's really troubling."
Kratz has received mysterious packages at his place of business, Kratz Law Firm, including one that resulted in an explosion. (No one was injured.)
Local police confirm they're investigating some of the more serious threats.
Last month, RadarOnline.com exclusively revealed that Kratz was considering slapping the Making A Murderer producers with a defamation lawsuit, and writing a book to get his side of the story out to the public.