Award-Winning Hypocrite? Leo's Private Jet Habit Exposed After Eco-Friendly Speech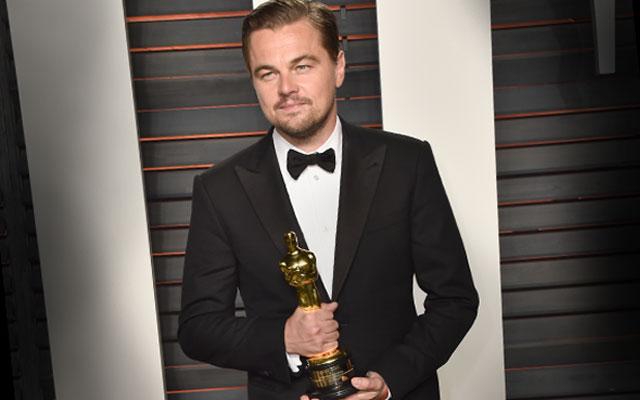 When it comes to climate change, do as Leonardo DiCaprio says, not as he does! The hypocritical actor used his Oscar speech on Sunday to call for leaders who "speak for all humanity" on the subject.
"Making The Revenant was about man's relationship to the natural world. A world that we collectively felt in 2015 as the hottest year in recorded history," noted DiCaprio in his speech. "Our production needed to move to the southern tip of this planet just to be able to find snow."
Article continues below advertisement
"Climate change is real, it is happening right now," he added. "It is the most urgent threat facing our entire species, and we need to work collectively together and stop procrastinating."
Too bad the 41-year-old actor refuses to inconvenience himself to make the drastic changes necessary to help fix the world!
As RadarOnline.com reported, the Sony leak in 2014 revealed the whopping number of private jets the actor used while working for the movie studio.
According the documents, DiCaprio took six private gas-guzzling, pollution-spewing planes in less than two months during 2014.
On April 17, the documents state, he flew from Los Angeles to New York at a cost of $63,000 to the Sony.
On April 27, they flew back to Los Angeles at a cost of $63,000, plus $3,000 in catering and $300 in car service on each end.
Days later, the documents state, he was booked for a flight from Los Angeles to New York again on May 4, at a cost of $37,306.60, plus $1,506.60 in catering and $800 in car service. Again, it was for a "meeting," per the report.
Article continues below advertisement
He flew back to Los Angeles on May 31, according to the documents, at a cost of $55,000.
Travel records also state that he was then booked on a flight from Los Angeles to Las Vegas for a mere 8 hours on the evening of May 31. The projected cost of that round-trip flight was $12,000.
In light of the Sony scandal, DiCaprio's words seem even more disconnected from his reality.
"We need to support leaders around the world who do not speak for the big polluters, but who speak for all of humanity, for the indigenous people of the world, for the billions and billions of underprivileged people out there who would be most affected by this," said DiCaprio.
"For our children's children, and for those people out there whose voices have been drowned out by the politics of greed. I thank you all for this amazing award tonight. Let us not take this planet for granted"
What do you think of Leo using private jets while telling everyone around the world to change their behavior? Sound off in the comments below.