Meet Laverne Cox's Sexy Boyfriend: Film Company President Jono Freedrix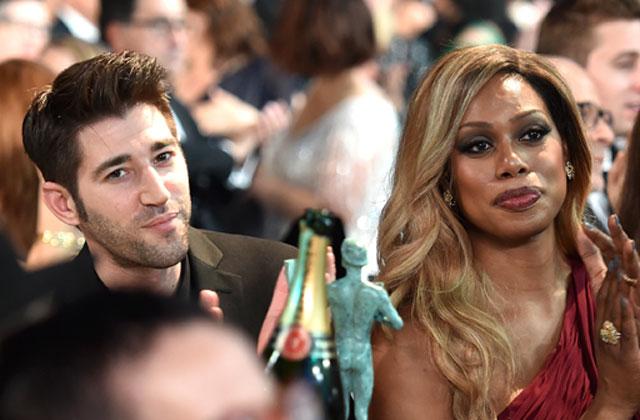 Laverne Cox has a new man in her life! The Orange Is The New Black star is currently dating president of The Virtual Stage, a film and theater company located in Vancouver, Jono Freedrix, Us Weekly reports.
The new pair made their first public appearance at the SAG awards, and later at the Weinstein Company-Netflix after party, where they were reportedly very affectionate with one another.
Onlookers say Cox, 31, and her boyfriend kissed and danced the night away, with the transgender actress even splitting her pants at one point!
Article continues below advertisement
Now here's what you need to know about Laverne's new fella.
As stated on his website, Freedrix is a former high school teacher known for heading up an award-winning film program for teens called Killarney Films.
Cox and Freedrix most likely met through mutual friends, as the film company prez has worked with the actress' OITNB costars in his "twisted comedy," Sucklepump, which tackles the issue of public breastfeeding.
While Freedix has yet to post any photos of his new lady from their romantic evening together, the filmmaker did manage to give a shout-out to comedian Keegan-Michael Key, who he met during the SAG Awards.
What do you think of the new couple? Let us know in the comments below!