Miracle Progress: Lamar Odom Goes Hiking With Kim & Khloe Kardashian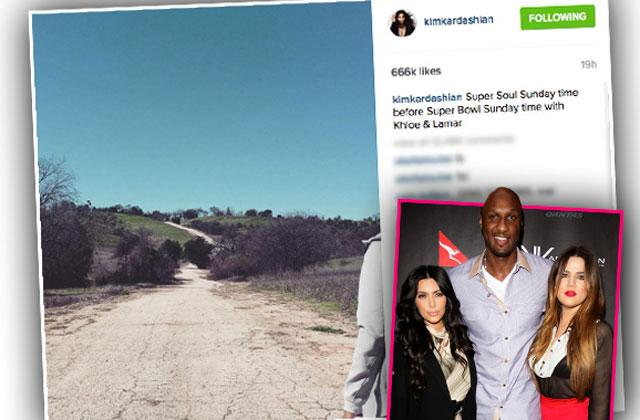 Taking his recovery in strides! Lamar Odom struck out for a hike on Super Bowl Sunday, joined by estranged wife Khloe Kardashian and pseudo sister-in-law Kim Kardashian.
The former NBA star, who was hospitalized in October after he was found unconscious in a Nevada brothel, seems to be improving drastically in recent weeks, as Khloe recently shared he's been "doing great" in an interview last month.
Article continues below advertisement
"Super Soul Sunday time before Super Bowl Sunday time with Khloe & Lamar," Kim captioned a photo of the hiking trail they were on.
Later, Khloe shared a video of the experience, shouting for joy that they had "made it to the top!"
"And I'm honest" she revealed. "But it's good that he wants to know these answers. Before he didn't want to know, he wasn't ready to know. So it's great that he's at the point that he's ready to know everything happened."
Do you think Khloe will stay married to Lamar after he fully recovers? Let us know in the comments below!