Jail For Kody? New Ruling On Whether Brown's Polygamy Is A Felony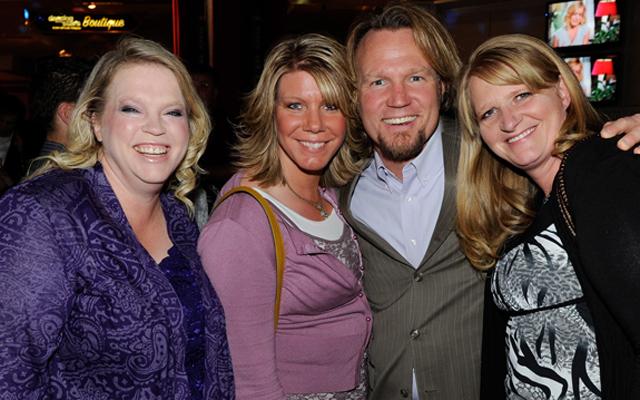 It's been a rough couple of months for the Brown family of Sister Wives. But after patriarch Kody's divorce, wife Meri's cheating scandal, and more, RadarOnline.com has learned that the family just got good news from the justice system: Their lifestyle is getting closer to being recognized as legal!
A bill called HB281 was passed by the House Law Enforcement and Criminal Justice Committee in Utah and has been sent to the full House for a vote, according to the Salt Lake Tribune. The bill would change bigamy from a felony to a misdemeanor.
Article continues below advertisement
Brown is legally married to "fourth wife" Robyn Brown, but has three others. They all moved to Nevada to avoid jail time in their home state of Utah, but have since sued the state over the polygamy law. They are currently awaiting a ruling from the 10th Circuit court for their case, but the legislature ruling could affect their lawsuit.
The bill does not legalize the practice, but lowers the crime classification for having plural marriages and "redefines bigamy as purporting to marry 'and' cohabiting with another person while married to someone else or with someone else who is married," the Salt Lake Tribune reported.
In a controversial move, Kody divorce Meri in 2014 and married Robyn that same year, then adopted her children from a previous marriage.
The family also was rocked by Meri's catfishing scandal after she started an online affair with a woman pretending to be a man and cracks started appearing within the formerly cohesive family.
But it may be too late to matter. Meri, Janelle and Christine Brown are reportedly looking to escape from their troubled "marriages" with Kody, leaving him with his only legal wife, Robyn.