Kim's Childhood Hell: Father Shared 'Grotesque' Details About Nicole Brown's Murder With Young Daughter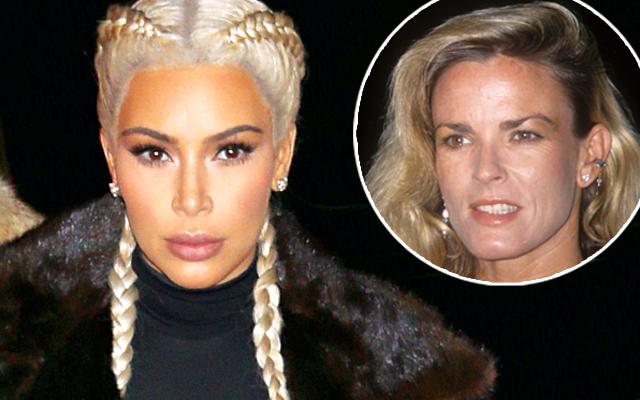 As young girls, Kim and Kourtney Kardashian knew way, way too much about their aunt Nicole Brown Simpson's grisly murder— and their father, Robert Kardashian Sr., was allegedly to blame!
In Faye Resnick's 1994 book, Nicole Brown: The Diary of a Life Interrupted, the Beverly Hills socialite, now 58, recalled buying matching thumb rings with Brown and their close friend Kris Jenner's two oldest daughters during a girls' getaway to Cabo San Lucas, Mexico, just two months before Brown's tragic death.
Article continues below advertisement
Three weeks after Brown's murder in June 1994, Kourtney and Kim— who were just 14 and 13 respectively at the time—told Resnick that their father, accused killer O.J. Simpson's attorney, had shared a devastating detail about the blood-soaked crime scene.
Kim or Kourtney "said their father had suddenly noticed that she and her sister were wearing the thumb rings. He asked where they'd come from. They told him I'd bought them as gifts in Cabo San Lucas," Resnick wrote in the shocking tell-all. "Robert then said, 'That's exactly the same kind of ring that was found next to Nicole's body when the police discovered her.'"
Resnick was torn with grief when the Kardashian girls shared their father's story about her late best friend, and also disgusted that the criminal defense lawyer would tell his young girls such a horrible anecdote.
"What kind of man would tell his daughters that rings identical to theirs had been found at the murder scene?" Resnick asked. "It was a grotesque thing to say."
Years later, Kim, Kourtney and sis younger Khloe, now 31, struggled with which parent to stay by during the infamous murder trial as their father represented Simpson, and mother stood by Brown's family.
"We felt really in the middle of this trial. We didn't know which parent to side with," Kim has said.