Marriage Meltdown! Kim Secretly Enlists Top Divorce Lawyer Behind Kanye's Back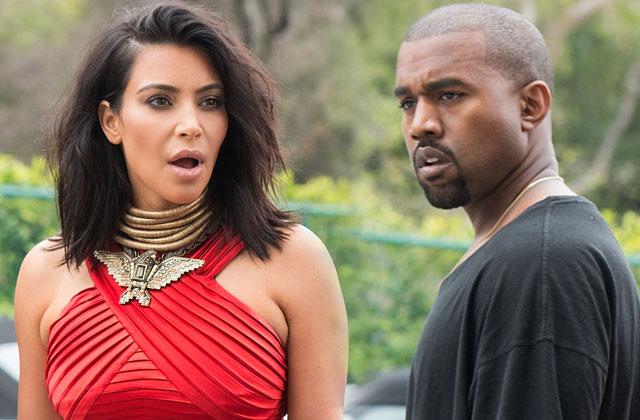 It appears a third marriage may not be the charm for Kim Kardashian!
The reality star and new mom's 21-month marriage to Kanye West is reportedly on the rocks, and Kardashian has gone as far as secretly paying a visit to top divorce lawyer, Laura Wasser, claims Heat.
"Kim loves Kanye, but they have been fighting constantly recently," a friend close to Kardashian said.
As a result, Kardashian, 35, has enlisted the help of Wasser, who confirmed to the publication that the reality star is a client.
Article continues below advertisement
"Kim met with Laura over the weekend," said an insider. "She was at breaking point and needed to talk through where she stood with Kanye."
"People can think Kim's a bit vacuous, but when it comes to money matters, she's incredibly switched on," added the insider.
Though Kardashian insisted to Wasser that she wasn't quite ready to abandon her marriage with 38-year-old West just yet, "She wants to make sure she's protected in case it ever did happen," said the insider.
"They seem to bicker over everything, from how long it takes to get ready, to how much Kanye hates living at her mom Kris' house while their house is being renovated, to his temper, to how much he's away for work," noted the insider.
"Kim's been getting increasingly stressed and unhappy. She's tired all the time and thinks her husband should help out more. She doesn't know how to fix things."