Kim Kardashian 'Livid' Over Kanye West's Latest Diss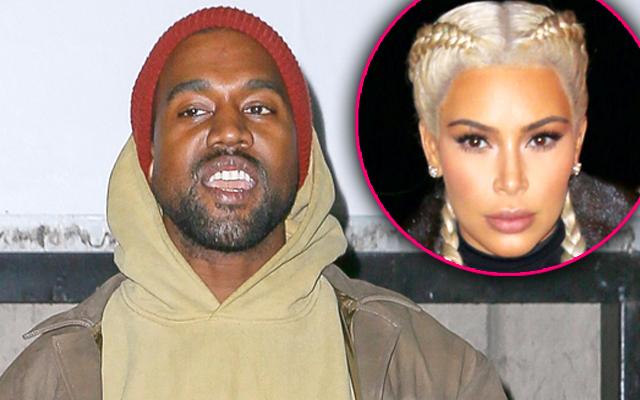 Kanye West's newest album, The Life Of Pablo, is getting mixed reviews from critics. But there is one person in particular that is not totally thrilled with the rapper's latest creation: his wife, Kim Kardashian!
"Kanye is in the dog house big time right now," a source close to the 35-year-old Keeping up with the Kardashians beauty told RadarOnline.com exclusively.
On one of the new album's songs, called "Highlights," West, 38, sings: "I bet me and Ray J would be friends / If we ain't love the same b***h / Yeah, he might have hit it first / Only problem is I'm rich!"
Article continues below advertisement
"Kim is kind of becoming his puppet and it seems she does not like it. But she almost asked for this, because in some ways this is all that she ever wanted," the insider said.
In another track, called "30 Hours," West specifically raps about Kardashian's sex tape: "I wake up, all veggies no eggs / I hit the gym, all chest no legs / Yep, then I made myself a smoothie / Yeah, then me and wifey make a movie."
"Of course Kim is annoyed that he put her biggest scandals on blast," the insider told RadarOnline.com. "Kim had no idea how much Kanye was going to use her and his children in this album. He did not let Kris or the family in on the entire album either."
But the fun doesn't stop there.
As RadarOnline.com previously reported, West also dissed 28-year-old Rob Kardashian's weight issue in one track when he sang, "Blac Chyna f*cking Rob, helping him with the weight."
In another song, West actually mentioned sex with Taylor Swift, when he sung, "I feel like me and Taylor might have sex / Why? I made that bitch famous."
"Kris and Kim were completely thrown off by that track. The fact that he would even allude to sex with another woman is just completely ridiculous!" the source said.
Do you think that Kim Kardashian should divorce Kanye West? Tell us your thoughts below.