'Arrogant' Kenneth Starr Has No Regrets After $30M Ponzi Scheme, Inmate Pal Says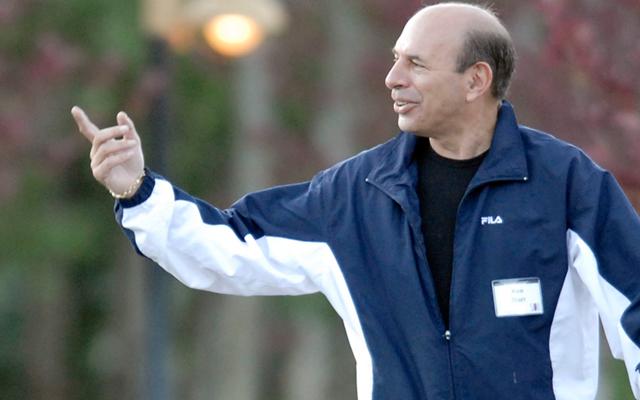 Disgraced celebrity accountant Kenneth Starr is heading into his last year of federal incarceration for a $30M ponzi scheme. But one of his prison pals exclusively told RadarOnline.com that he still has no regrets regarding the crime!
The former accountant for Natalie Portman, Uma Thurman, and other celebs, Starr was sentenced to 7.5 years in federal prison when he was found guilty in September 2010 of wire fraud, money laundering and investment adviser fraud. He's since been incarcerated at FCI Otisville in upstate New York.
Article continues below advertisement
Earl David spent time with him there, and told RadarOnline.com that prison doesn't seem to have had much of a humbling effect on the notoriously shady money manager.
"His attitude is that he committed no crime. He's just there doing his time," David, now released and a prison expert, told RadarOnline.com. "There's some people who you can see are extremely remorseful and then there's others there who you know that when they come out, they're just a stepping stone to the next crime."
"He never ever admitted it!" David claimed. "like, there's people who will tell you the whole story, like every angle of the story but he never said a word, never discussed his past. He just said things like 'Oh yeah, I had NBA stars, movie stars as clients' but he never discussed exactly what he did. He would never admit to what he did. He was too arrogant."
Prison certainly provided opportunities for a reality check.
"I worked with him in the kitchen. He would put the plastic bag in the garbage can, take the down the garbage to the bin," David told RadarOnline.com. "That was his job from day one. He was doing it for at least a year or two."
Despite the challenging conditions, "He held his composure," David claimed. "He's there doing his time but he's Mr. Perfect, always giving advice."
Starr is scheduled to be released in December 2016.