Caitlyn Jenner Begs Kendall To Attend Victoria's Secret Show Despite Being Banned On 'KUWTK'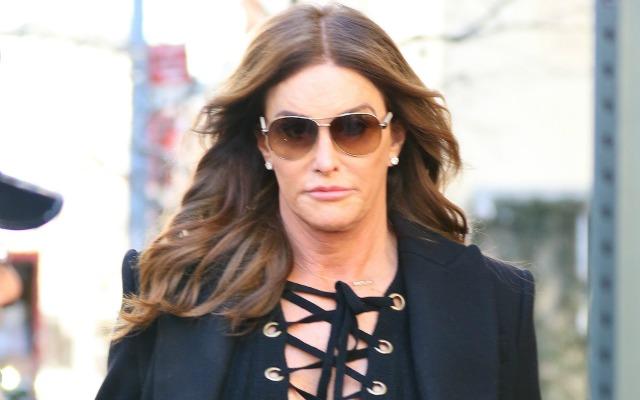 Caitlyn Jenner was front and center at the Victoria's Secret Fashion Show, but her daughter Kendall Jenner didn't want her there!
On this week's Keeping Up With the Kardashians, the model banned her father from attending the show because she feared he would steal her spotlight.
"I feel like sometimes I have to prove myself in the industry I'm in," Kendall, 20, said in her confessional. "To have my whole family sitting there is a media frenzy."
Article continues below advertisement
While her family understood why they were banned from the show, Kim Kardashian rallied to have Caitlyn, 66, attend.
"It's her dad and she should go to something like that," Kim told Kris Jenner, as the momager replied, "She doesn't want one of us to take the attention away. If Caitlyn goes and sits in the f**king audience of a televised show Kendall will kill herself."
Watch the video right here on RadarOnline.com:
When Caitlyn's publicist announced that she's attending the show, Kendall became "pissed" with her father.
"I don't want you to go," she screamed over the phone. "You're going to take the biggest night of my life and take it away from me? You can't come! I hope you're not doing this for your own good a** attention."
After Caitlyn begged, Kendall agreed to let her attend if she goes through the back door and doesn't "f**king say anything."
Article continues below advertisement
Kendall vented to her sisters, "She literally begged me to go. No one would've cared about Bruce being there, but now you're Caitlyn!"
But drama continued to strike the Jenner sisters, as Kylie Jenner and her boyfriend Tyga broke up while she was filming a music video for her mother's 60th birthday.
"I don't know what to do about T," Kylie, 18, cried. "He just called me and I'm just having issues with him. I'm just upset right now."
But her sisters weren't sympathetic, as Khloe Kardashian bashed Kylie for walking out on the music video.
"We're all going through things," Khloe, who has been in and out of the hospital to visit her estranged husband Lamar Odom, said. "Get your s**t together."
Although Kendall advised Kylie to "experience being single," she invited Tyga to her 20th birthday party. While awkward at first, the couple got back together at the bash.
Article continues below advertisement
With Lamar, 36, expected to make a full recovery following his October overdose, Khloe, 31, returned to her daily routine.
"I am very protective over Lamar," Khloe said in her confessional. "I feel so guilty being away from him. Even though I left, my brain is still at the hospital. My heart wants to be there. I want Lamar to know he has a support system."
And it didn't help get her mind off Lamar when everyone asked about him during Kris' Great Gatsby-themed birthday bash.
"I have only been here for 30 minutes and I've been asked about Lamar 40 times," Khloe said. "Every time someone asks about Lamar I need another glass of champagne."
But the booze became too much for Khloe to handle, as she cut Kris off in the middle of her thank you speech and cursed at a performer to sing.
Kourtney Kardashian said of her sister's actions, "I was so happy to see Khloe having the best time and in her element. The old Khloe was back!"
Keeping Up With The Kardashians airs Sundays at 9pm EST on E!.