Diss Tracks & Lamar Odom's Debut! 10 Best Moments From Kanye's Shocking Fashion Show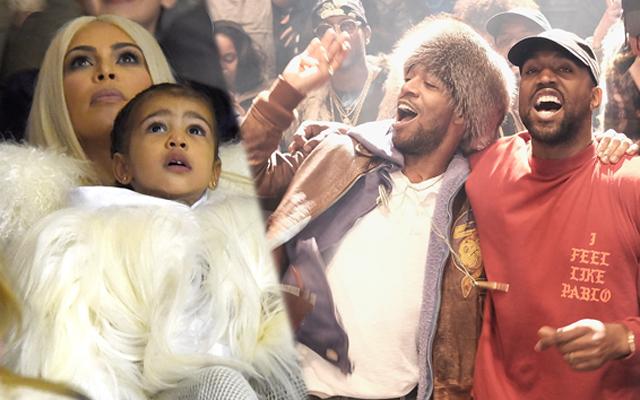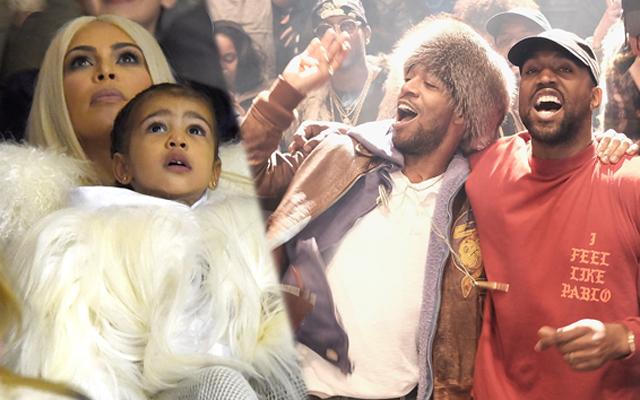 If you thought you got the inside scoop on Kanye West's fashion show last night, you've got another thing coming! Get the 10 best moments from Yeezy 3 — and all the drama that came along with it.
Article continues below advertisement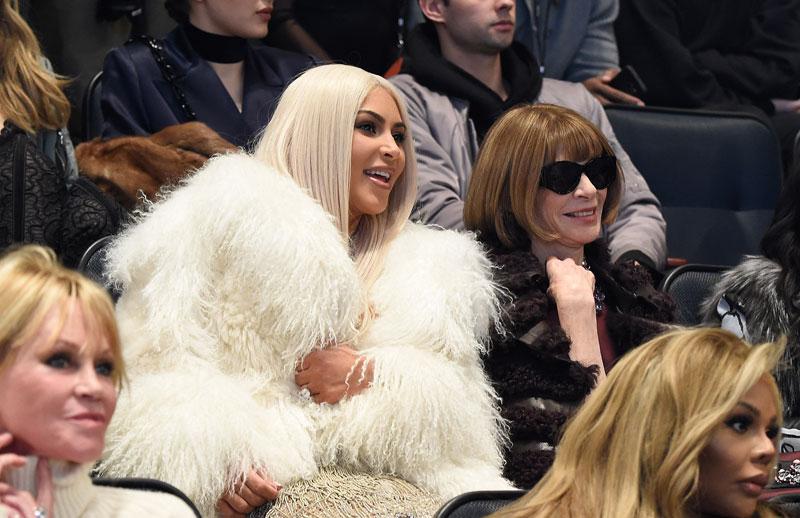 Kim Kardashian went back to blonde! The reality star, 35, proudly sat in the audience, anticipating Kanye's big debut right next to none other than Anna Wintour. Luckily, there didn't seem to be any bad blood between the two this time around (remember last year?).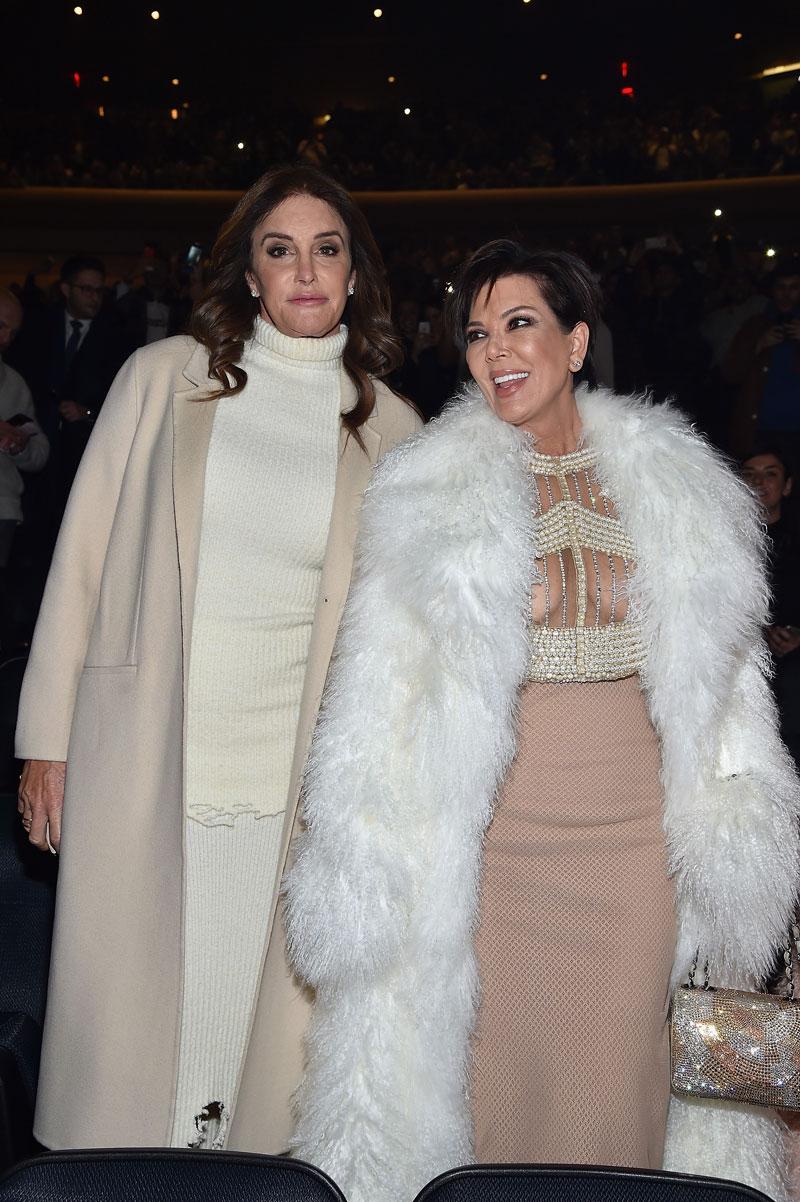 Playing nice! Exes Caitlyn and Kris Jenner rocked family-themed attire for the event — but who wins for best look?
Article continues below advertisement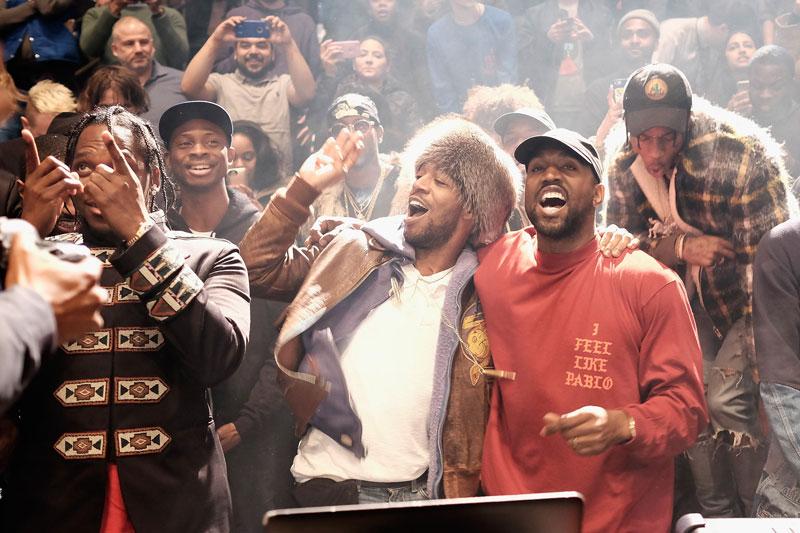 Along with entertainment, Kanye also knows how to bring plenty of controversy. During the show, the rapper first threw shade at Taylor Swift, spitting these hateful lyrics: "I feel like me and Taylor might have sex. I made that b*tch famous."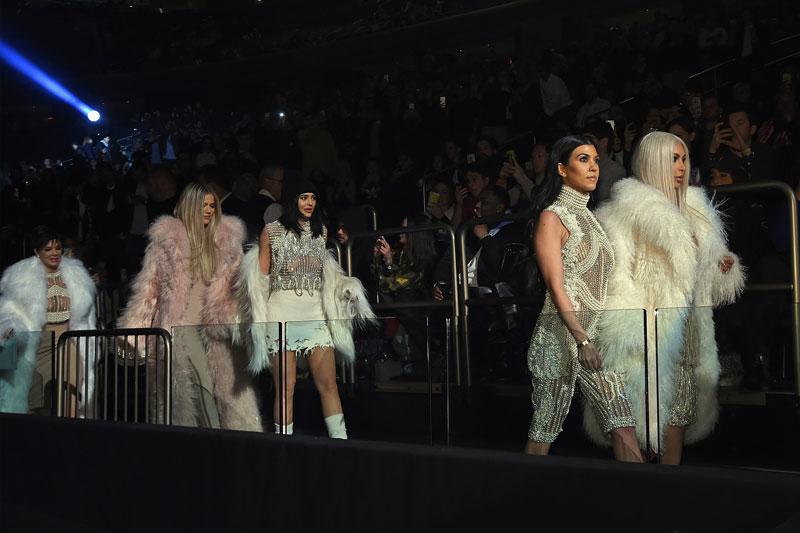 While Kim's brother Rob Kardashian and his new girlfriend Blac Chyna didn't attend the show, Kanye still managed to include them, rapping: "Blac Chyna f**kin Rob, helped him with the weight."
Article continues below advertisement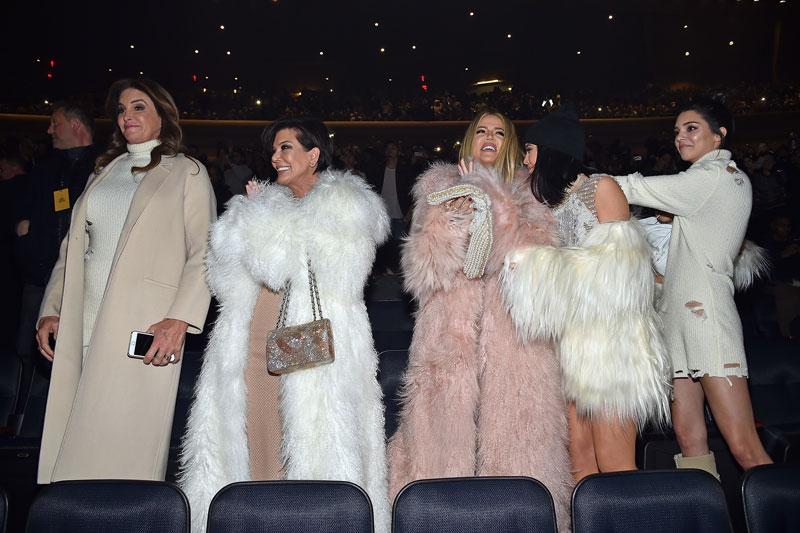 Later, Kanye's lyrics also revealed recent trouble in paradise he's been experiencing in his marriage, warning: "Give up the other b*tches before I give up everything I own."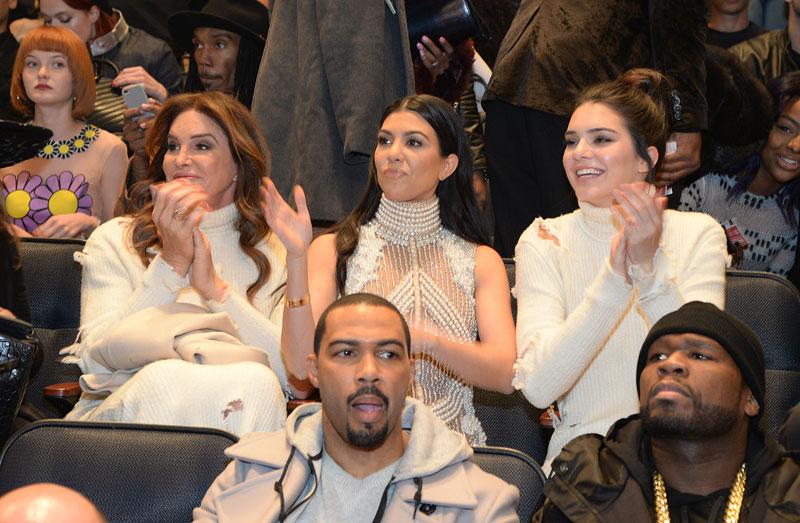 Article continues below advertisement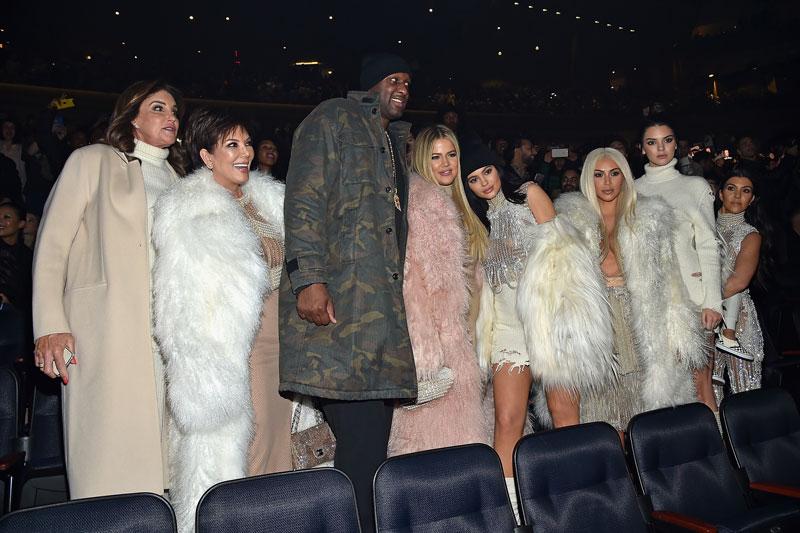 In another shocking moment, Khloe Kardashian's estranged husband Lamar Odom made his first public appearance!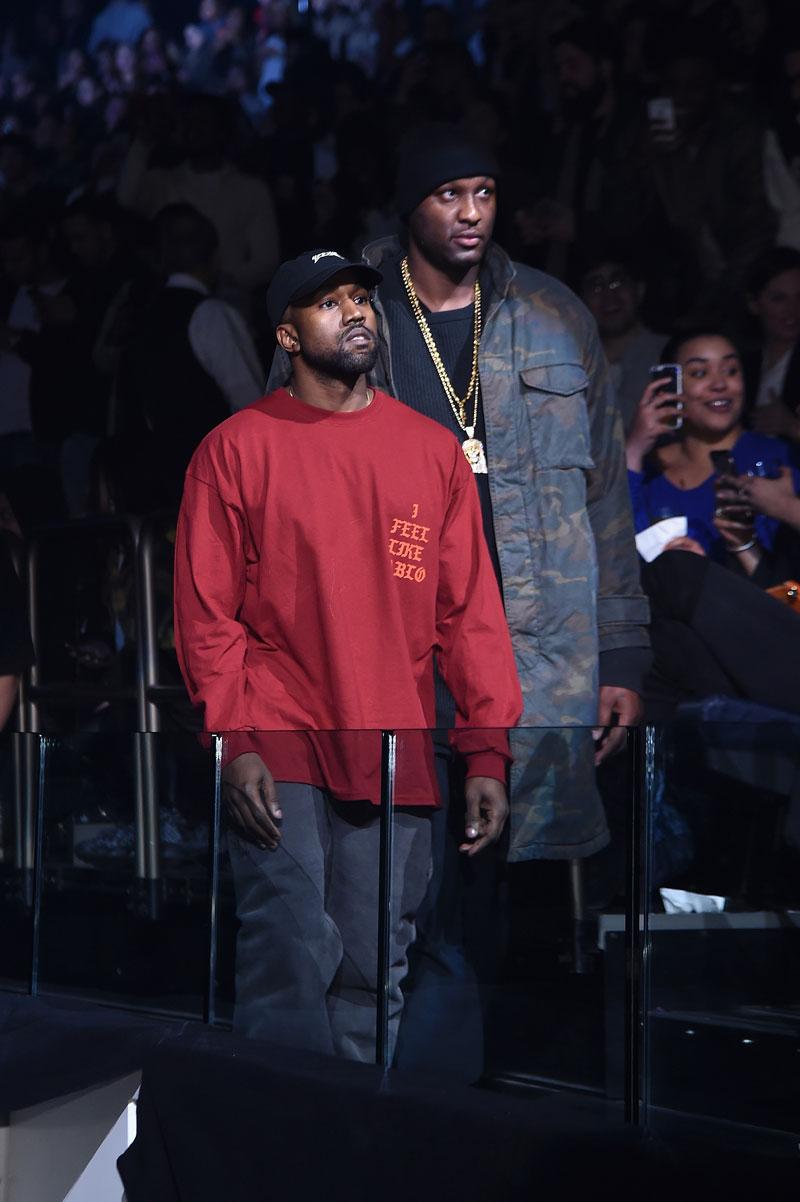 Article continues below advertisement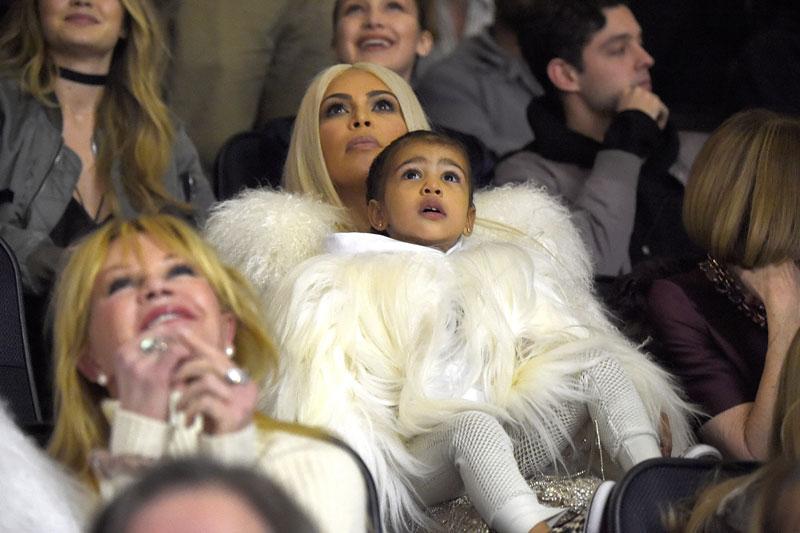 Kanye's daughter North West sat starry-eyed in the audience — but was the show too adult for a toddler?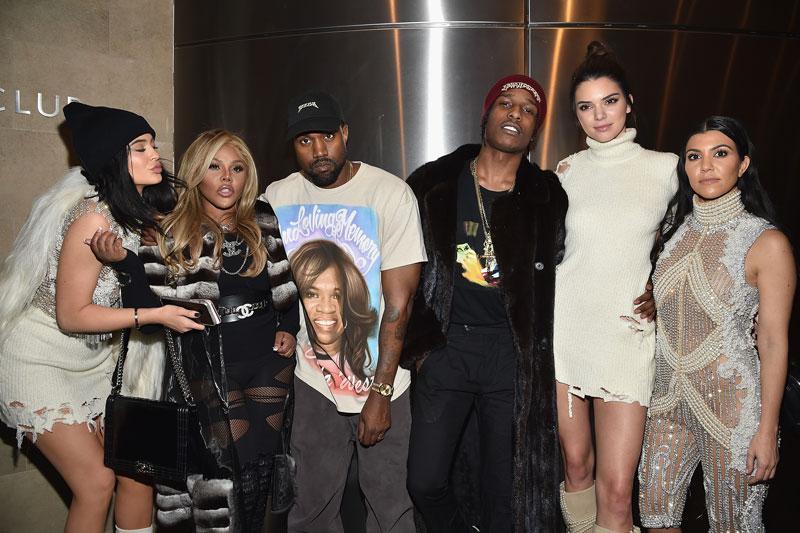 To top it all off, Kanye debuted new T-shirts, eternalizing the memory of his late mother, Donda West and father-in-law Robert Kardashian. What do you think of Kanye's big fashion show? Let us know in the comments below!