A New Low! Kanye Drops The F-Bomb In Screaming 'SNL' Meltdown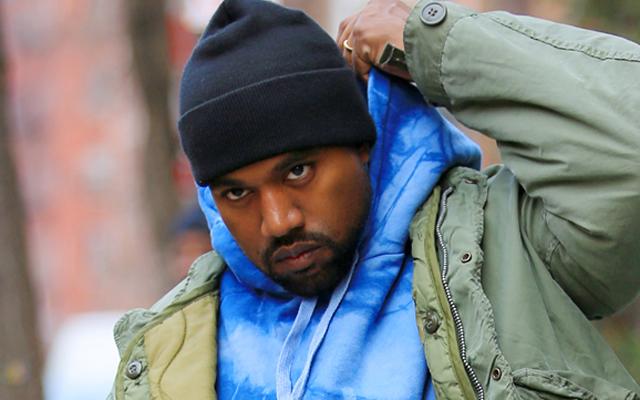 Kanye West dropped the F bomb over and over again in his meltdown just minutes before appearing on Saturday Night Live, and it was all caught on tape!
Foul-mouthed Yeezy went on a rant against Taylor Swift, the crew and then bragged that he was 50 percent more famous than a slew of influential historical people in the jaw-dropping rant.
"Look at that s–t they took my f—–g stage off'a SNL without asking me. I am bummed … That and Taylor Swift, fake a**," West, 38, is heard on the recording obtained by Page Six.
Article continues below advertisement
"If I am going to do this we are breaking the motherf**king Internet," he says, referencing his wife's Paper magazine cover.
West raged on, saying: "I went through six years of this f**king sh*t. Let's get to it, bro! Let's get to it, bro!"
"Are they f**king crazy? Bro by 50 percent I am more influential than Stanley Kubrick, Picasso, Apostle Paul, f**king Picasso and Escobar. By 50 percent more influential than any other human being."
He continued yelling: "Don't f–k with me. Don't f**k with me. Don't f**k with me. By 50 percent dead or alive, by 50 percent for the next 1,000 years. Stanley Kubrick, 'Ye."
A source on the set of the NBC show that was hosted by Melissa McCarthy told Page Six that Lorne Michaels had to convince West to stay for the broadcast.
"It was like he was having an emotional breakdown. He was calling the crew 'white mother**kers' and then said he was going to walk out," said the source. "The only thing that stopped him from actually leaving right then was that nobody had access to the freight elevator. If he'd walked out on the live show, it would have been a disaster. And the whole meltdown was just because of the floor."
Page Six said a West source claimed, "Right before he was about to go on live television they took his stage apart. Like any artist, he's a perfectionist, and wanted his performance to be right. Of course he was upset."
What do you think about West's SNL rant? Sound off in the comments below.