Inside Johnny 'Football' Manziel's Massive Flame-Out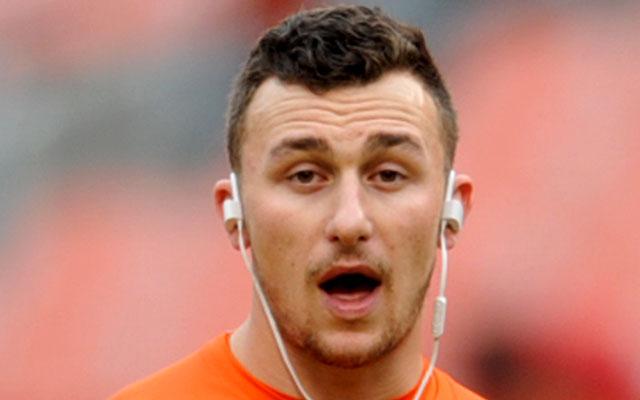 Johnny Manziel's recent string of astonishing, career-crushing personal and professional fumbles have friends and family terrified that he will harm himself.
"I truly believe if they can't get him help, he won't live to see his 24th birthday," Manziel's father, Paul said on Friday to the Dallas Morning News after admitting that he tried to get Manziel into a rehab facility this past week after yet another damaging domestic abuse incident in which his girlfriend said he had threatened to kill them both.
Article continues below advertisement
The out-of-control Cleveland Browns quarterback allegedly told Colleen Crowley "shut up or I'll kill us both," struck her several times and seemed to be on drugs during an alleged assault in Dallas last Saturday.
Manziel's troubles shifted into hyperdrive last year when RadarOnline.com broke the bombshell news that he had checked himself into rehab after another abuse accusation from Crowley at the beginning of the Brown's pre-season training.
In the eight months since, the troubled former Heisman Trophy winner has found himself at the center of scandal after scandal, including skipping the final game of the season to gamble in Las Vegas - comically disguising himself in a blonde wig!
As a result, the Browns have made it clear to football insiders that they intend to cut the former Heisman Trophy winner and first-round draft pick - leaving his career prospects looking bleak at best.
Article continues below advertisement
To make matters worse, his fed-up agent has announced he's dropping the spotlight-loving, underachieving party boy.
"It is with deep regret that, after several emotional and very personal discussions with his family, his doctors, and my client himself, I have made the decision to terminate my professional relationship with Johnny Manziel," Burkhard said.
Manziel's latest calamity has other NFL teams treating him like he has the black plague and potential advertising endorsement opportunities a thing of the past.
"Johnny's marketing potential is in the toilet," an industry insider told RadarOnline.com.
Worse yet, the 23-year-old appears to be in complete denial of it all, saying that he was "completely safe, stable and secure."