Man Charged With Mississippi Teen Murder Is A Habitual Offender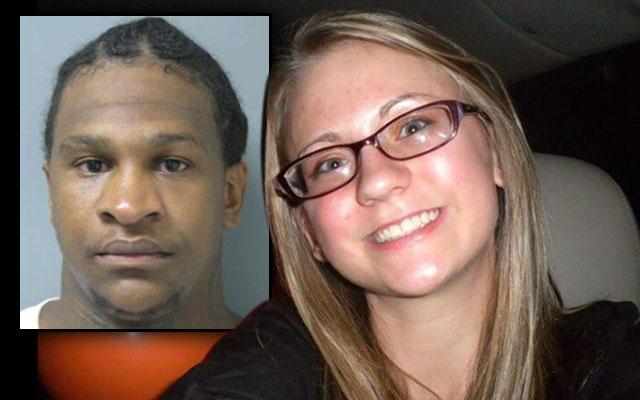 On Wednesday, it was announced that Quinton Verdell Tellis, 27, had been charged with capital murder in the December 2014 burning death of 19-year-old Mississippi teen Jessica Chambers.
RadarOnline.com can now reveal that the alleged killer has a long, criminal past.
According to court documents exclusively obtained by Radar, Tellis was sentenced on Jan. 5, 2010 after being found guilty on the charge of felony fleeing.
Article continues below advertisement
READ THE SHOCKING COURT DOCUMENTS
The court ordered him to serve five years of post release supervision.
On Oct. 26, 2009, Tellis "did unlawfully, willfully, and feloniously, and burglariously break and enter" into a house "to commit larceny."
Two days after his Jan. 5 sentencing, Tellis plead guilty to burglary of a dwelling and was sentenced to five years in prison.
According to his court order, if he finished a inmate disciplinary program, he could get released into supervised probation for the remainder of the sentence.
But on June 19, 2011, Tellis broke his probation order by committing burglary of a dwelling and grand larceny.
So on Dec. 6, 2011, his probation was revoked, and he was sentenced to serve four years in prison with a credit of 163 days already served.
Papers revealed that Tellis was scheduled to be released from prison on Oct. 9, 2014, but the actual release date was not immediately available.
CBSNews.com reports that a grand jury indicted Tellis Tuesday morning for Chambers's death.
Article continues below advertisement
She was burned in her car on a rural road back in December 2014 in Panola County, Mississippi.
CBS affiliate WREG.com reports that Chambers was doused in gasoline and set on fire, and after 98 percent of her body was burned, Chambers passed away in the hospital.
Tellis was early on considered a suspect.
According to sources, Tellis and Chambers were romantically linked, but her parents denied knowing about the relationship.
Tellis is currently being held in jail in Monroe, LA, where he was charged in connection with a 2015 murder of a college foreign exchange student.
He has not been charged with the foreign exchange student's murder, but has been confirmed as a suspect.
WREG.com reports that Mississippi will try to extradite Tellis once the case in Louisiana is closed.
Police have no other suspects in Chambers murder.