Jenelle's Dad Files For Bankruptcy—Claims To Be Over $60,000 In Debt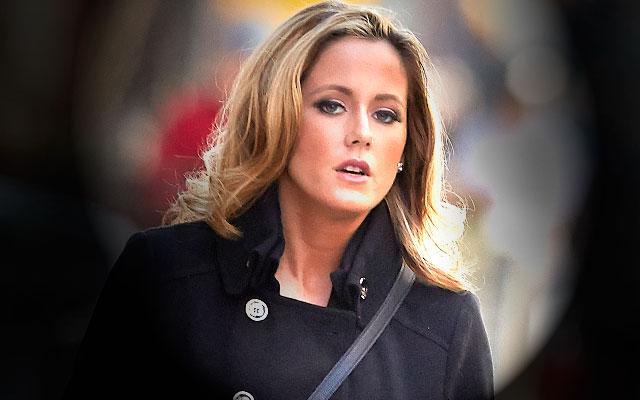 Jenelle Evans, 24, has long been estranged from her father, Robert Evans.
But RadarOnline.com has uncovered another deep, dark secret about Evans's father.
According to court papers obtained exclusively by RadarOnline.com, Evans's dad, 67, filed for chapter 7 bankruptcy in 2000.
While the case was eventually discharged on Nov. 27 of that year, the legal papers reveal that Robert dealt with major financial problems.
Article continues below advertisement
In the filing, Robert claimed to have $13,473 in exempt personal property. That included a 1990 Chevy Baretta valued at $2,700, $300 worth of clothing, $250 of jewelry and more.
But the same papers showed that he owed $60,908.49 to creditors, $33,794.81 of which was due on a mortgage for a house owned by his then ex-wife, Barbara Evans (Jenelle's mom).
Robert claimed to make a month salary of $2,623.84, but after tax, social security, insurance deductions and also having to pay $1,011.45 in child support, he only brought home $694.29.
He also said that he had monthly expenses amounting to $754.80, but got free room and board because he lived "with his mother."
READ THE SHOCKING COURT PAPERS
Evans's father previously told RadarOnline.com that he hasn't seen his children in over 10 years.
"They don't call me," he said. "They don't get in touch with me. And I have no idea how to get in touch with them."
But according to Evans's mother Barbara, a lot of that has to do with the trouble her ex-husband allegedly caused the family.
As RadarOnline.com first reported, Barbara alleged that she was forced to live at a Marriot Residence Inn in Scranton, PA with her children after her home burned down.
She said that her ex did nothing to help the family get back on their feet, not even offering food or clothes to his homeless children.
So after that, Barbara kicked him out of their lives for good.
"When there is a fire and nobody even acknowledged we were alive, it was like he could give a crap if we were dead or alive, then I said, 'I don't want nothing to do with you,'" she explained. "Anybody can say what they say about me, but you know what, I raised my kids alone, and that's how it is."