Gizelle's Ex Pastor Jamal Bryant's Shocking $440k Tax Problem Exposed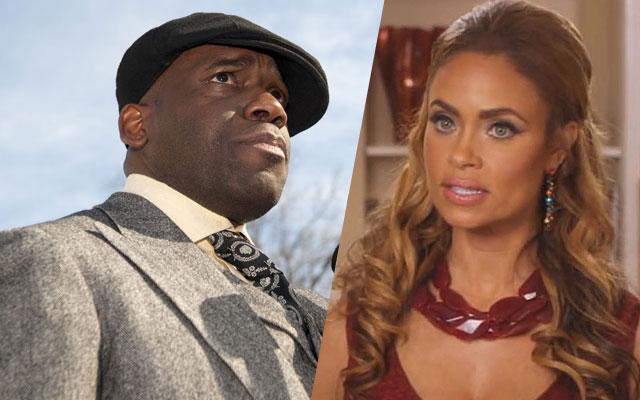 Gizelle Bryant's ex-husband Jamal Bryant may have made a name for himself with his words and as the leader of a major megachurch, but there is one thing the Pastor is not good at doing: paying his taxes.
RadarOnline.com has uncovered a shocking secret: the IRS and the State of Maryland have slammed Pastor Bryant with $440,982 in tax liens!
The first time Bryant reportedly had problems paying his taxes dates back to 2009.
Article continues below advertisement
On Aug. 8 of that year, the State of Maryland filed a lien against him for $16,393, but that number was released on Oct. 16 of the same year.
He was again slammed by the state on Nov. 15, 2010 for $3,139 and again on July 12, 2011 for $17,090 (The 2011 amount was released on March 16, 2012).
But Bryant's tax issues didn't end with the state.
In 2012, the IRS got involved, filing a lien against Bryant on Oct. 2 for $283,482.
The IRS filed another one for $55,440 on Feb. 25, 2013, a third one on April 1, 2014 for $52,423, and a fourth for $13,015 on Nov. 17, 2014 (which was released on July 20, 2015).
While five of the Bryant's tax liens haven't been released yet, a rep for the Pastor told RadarOnline.com that "those issues are being rectified and nothing is outstanding."
As RadarOnline.com previously reported, Bryant split from his wife Gizelle — who is currently starring on the new Bravo series Real Housewives of Potomac — after she found out he had been carrying on an affair.
Article continues below advertisement
"Actually the young lady told me," Gizelle admitted to OKMagazine.com. "She called me and told me. That was a lovely day."
"It was extremely isolating and lonely because I really felt like I didn't have anyone to talk to because there was such a spotlight on he and I in Baltimore," she added. "I really had to lean on my true friends and family to get me through it."
But now, the two exes are trying to co-parent together.
"There are always little rough days here and there, but he and I are really good friends," she said. "And we've always been good friends, so we're really at a good place."