Eileen's Disturbing Abuse Secret: What Her 'Y&R' Costars Know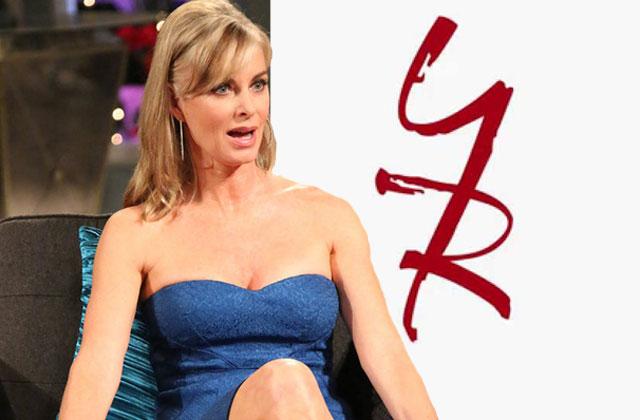 Eileen Davidson's abuse revelation on a recent episode of Real Housewives of Beverly Hills has stunned her costars on the Young & The Restless, RadarOnline.com has learned.
The soap star opened up about being a victim of domestic abuse on a recent episode. "I've been in extremely physically abusive relationships," she said, still shaken by her past.
"I think it's important that people know that you can come out of abusive relationships," the mother-of-one admitted. "You don't have to keep going through the same cycle over and over again and I'm here to tell the tale."
Article continues below advertisement
According to a Young & The Restless source, "The cast and crew were stunned by Eileen's abuse allegations!"
"She has never mentioned it to costars on the show. The news has really caused a lot of talk on the set. This is someone that has been on the show for more than thirty years!"
"Eileen is a very private person and is always very professional while on set," the source continued. "It's just shocking to some people that she would make such personal revelation on a reality show."
But now that the secret's out, response has been positive and supportive.
"I can't tell you the response I've gotten. So overwhelming the amount of women that have been tweeting me and emailing me and whatever talk about how they've gotten out of abusive relationships or saying that they're still in them and that my being forthright about this is giving them strength," she told McCarthy co-host Larry Flick.