Cynthia Claims Peter's Assault Case Is Taking More Time Away From Her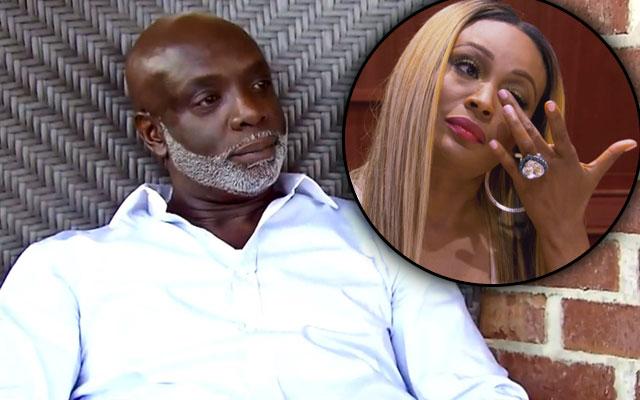 Cynthia Bailey and her husband Peter Thomas are holding onto the last strings of their marriage.
But as RadarOnline.com first reported, in the wake of all their marital issues, Thomas is now dealing with an assault case, which Bailey claims has put additional strain on their relationship.
"It's an unfortunate situation," the 47-year-old Real Housewives of Atlanta star told OKMagazine.com. "Now even though he's innocent, he still has to go through the process of going to court or whatever. It's still just less time that he can focus on work and focus on me because now he's got to deal with that situation."
Article continues below advertisement
Once in a while, things can get out of hand.
"But sometimes there's a situation where the whole fan part of it, some of the fans can get a little aggressive or a little comfortable," Bailey said. "I think this is a situation where one of his fans just got a little too comfortable and he really just kind of got up in Peter's personal space."
"Lord knows what can happen when you get into somebody's personal space too much," she continued. "And he was talking some little kind of crazy stuff to the point where Peter definitely felt like he needed to push him away from him because he was like kind of leaning into him too close. Some of the things he was saying were definitely aggressive. "
Article continues below advertisement
According to Bailey, this is the first time Thomas had to deal with a situation like this at Sports One.
"Charlotte's been great to Peter and to Sports One," she said. "We have amazing customers that love and appreciate him being there, bringing Sports One there. And this is just one situation. Otherwise, there are no incidences."
Bailey may be standing behind her husband in the spotlight, but RadarOnline.com can report that on the home front, their issues seem to be getting worse.
According to Bailey, they only see each other for "maybe five days" to "one week out of the month."
"Marriage is hard," she confessed. "It's definitely not the ideal situation to be in. It's kind of nice—no matter how busy you are—to sleep in the same bed at night."