Craigslist Killer Found Guilty For Cutting Fetus From Mother's Womb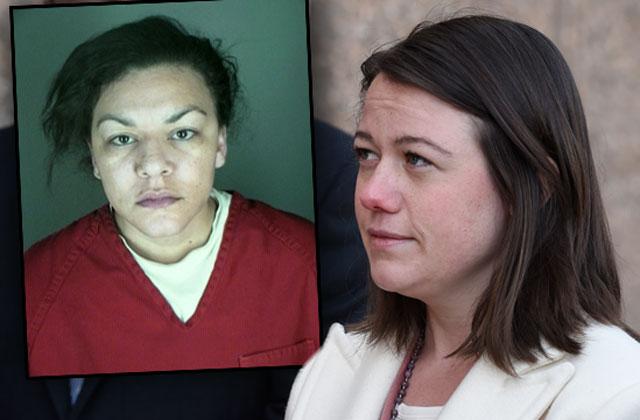 Colorado woman Dynel Catrece Lane was found guilty on Tuesday for the gruesome murder of an unborn baby after she ripped the fetus out of the mother's womb with a kitchen knife last year.
The heinous crime occurred after Lane, 35, lured the 7-months-pregnant Michelle Wilkins to her home by placing an advertisement on Craigslist for maternity clothes in March 2015.
Wilkins, 27, survived the brutal stabbing at Lane's Longmont home, but sadly, her unborn child did not.
Article continues below advertisement
She tearfully watched the judge deliver the verdict.
The expectant mother also testified that when she responding to the ad and arrived at the home, Lane bludgeoned, stabbed and choked her until she passed out.
"I do hope she finds the time to reflect on what she did," Wilkins told reporters outside the court.
Lane faces 100 years in prison for the horrific crime.
Police said that Lane faked a pregnancy and then placed the ad online once her husband became suspicious.
After the attack, she told her husband she suffered a miscarriage while he rushed her and the dead fetus to the hospital.
Boulder County District Court Judge Maria Berkenkotter has scheduled a sentencing hearing on April 29.