Chelsea Handler Says 'Delusional' Kanye West Is Headed For A Mental Breakdown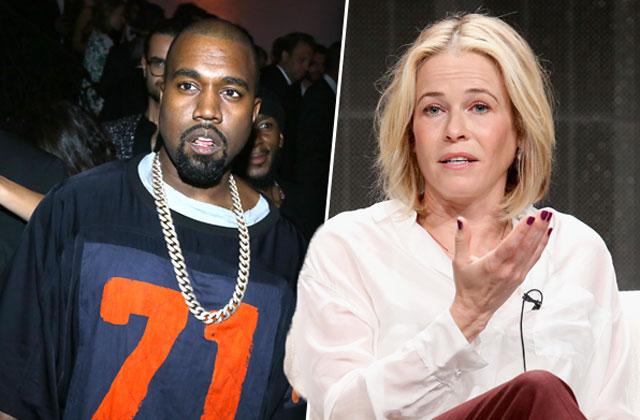 Article continues below advertisement
"He's acted like this for years, and now people are acting surprised that he's acting like this?" she asked. "He did this to Taylor Swift five or six years ago — he went up and stole her award — and no one thought he was nuts then?"
It seems Kanye has graduated from his award stealing days however, as the rapper couldn't stop his Twitter fingers from creating more controversy online last night.
As RadarOnline.com reported, the 38-year-old fired back at critics for their scathing reviews of his album, The Life of Pablo, even calling out one critic's children in the process!
"He's not stable and he's delusional," Handler continued in her interview. "And now he'll have a mental breakdown in front of everybody."
However, some insiders told Us Weekly that Kanye is actually "very in control" of his antics and is simply treating it all as a "performance."
Do you think Kanye has totally lost it or is this all an act? Let us know in the comments below!