Judge Defends Ruling To Deny Bill Cosby Criminal Appeal In 2004 Sexual Abuse Case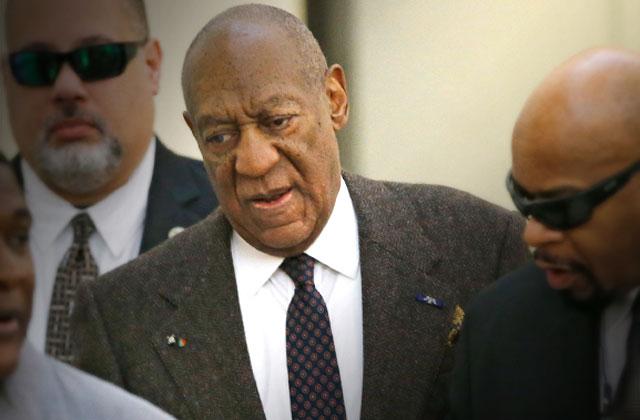 The Pennsylvania judge who denied Bill Cosby a pre-trial appeal in his sexual assault case defended the court's decision on Wednesday.
In a new memo, the judge said that there's "no pressing reason" to delay the comedian's sexual abuse case, which accuses him of drugging and molesting former Temple University employee Andrea Constand near her Philadelphia home in 2004.
Instead, should Cosby be convicted, the judge suggested that the shamed comic file a post-trial appeal.
Article continues below advertisement
Cosby, 78, is currently free on $1 million bail after he surrendered himself to Pennsylvania police Dec. 30.
Meanwhile, Camille Cosby's deposition in a civil defamation lawsuit filed against her husband by several accusers, proceeded on Monday, despite efforts to have it delayed.
"This is a difficult issue as there is very little authority directly on the subject," U.S. District Judge Mark Mastroianni wrote last week after ruling to require Camille to testify. "The court concludes that the marital disqualification rule does apply to deposition testimony. Deponent, when appropriate, may refuse to answer deposition questions which call for testimony prohibited by the rule and not falling within an exception."
Cosby is due in court March 8 for a preliminary hearing in the Andrea Constand case. The Cosby Show star denies any wrongdoing.