Bill Cosby Shot Down In Attempt To Postpone Gloria Allred's Second Deposition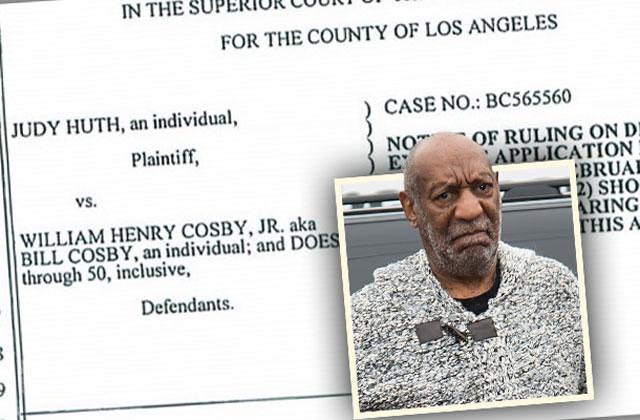 Article continues below advertisement
Cosby was previously deposed in the case at an undisclosed location in Boston last year.
"The Court, having been informed of the preliminary hearing pending against the defendant in Montgomery, County, Pennsylvania, continued the previously ordered second deposition of the defendant after the current preliminary hearing date (currently set for March 8, 2016) and on or before April 8, 2016," court documents, obtained exclusively by Radar, read. "The parties are to meet and confer regarding for the defendant's second deposition session during that period."
Article continues below advertisement
In 2005, Constand claimed that Cosby drugged and sexually attacked her while she worked as a manager for the women's basketball team at Temple University. At the time, police ultimately opted to drop the case due to "lack of evidence."
Cosby's attorneys also indicated at a Santa Monica hearing on Feb. 11 that "the defendant has informed the court and plaintiff of his intention to move for a stay," which would delay the proceedings.
The judge indicated another hearing would need to be scheduled to deal with the request.