Exclusive
Ben Carson Lies Exposed! Prez Wannabe Petrified Over 'Love Letters' Sent By Adoring Fan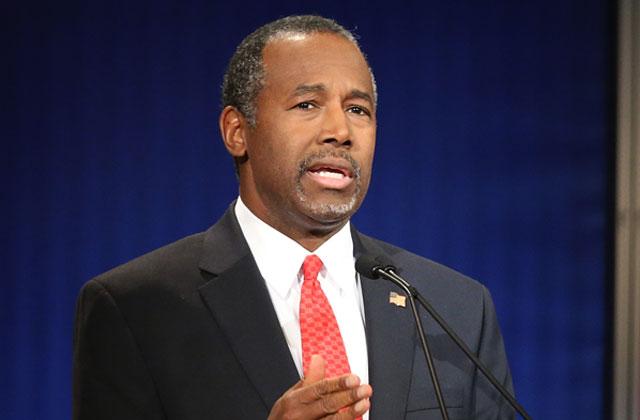 RadarOnline.com has uncovered yet another one of beleaguered Republican Presidential hopeful Ben Carson's outrageous tall tales.
The retired neurosurgeon has bragged to Americans on several occasions about his bravery. In one especially questionable example, he claimed that when a robber stuck a gun in his ribs at a Popeye's restaurant in the '80s, he got him to flee by simply cracking a joke.
Unfortunately for 64-year-old Carson, the Baltimore City police have been unable to find any record to support his claims.
Article continues below advertisement
Now, RadarOnline.com has dug up documents that show how the supposedly fearless doc crumbled after a woman sent him a series of "love letters."
"Victim is receiving threatening mail at his place of employment at Johns Hopkins Hospital in Baltimore," Detective K. McGlynn reported in 1994.
At the time, McGlynn revealed the woman lived at the New York YWCA hostel.
Though the petrified doc never had "any personal contact" with the lovesick lady, she had "apparently been writing him 'Love Letters' for several years" and allegedly stated that she had dreams about Carson's family being injured.
The Baltimore City police launched an investigation, only to discover the woman had made no "direct threats" against Carson or his family. No laws were broken, they said, and "no charges will be filed."