From Ex To Tax Drama: Amber Rose Hit With $110,000 In Liens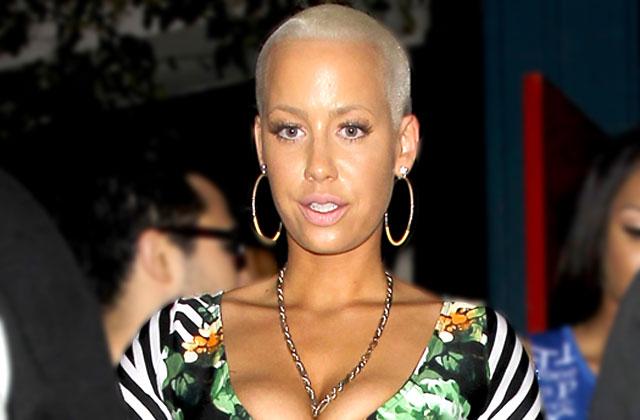 Amber Rose may currently have beef with ex-boyfriend Kanye West, but just a few months ago, she was at odds with another man: Uncle Sam!
In 2014, the outspoken model was slapped with two liens for nearly $110,000 in unpaid state and federal taxes, RadarOnline.com can exclusively reveal.
According to the Los Angeles County Recorder of Deeds, the 32-year-old single mom was hit with her first lien on January 23, 2014 for $25,923.98 in owed California state taxes.
Article continues below advertisement
Later that year, on October 15, the Internal Revenue Service filed a lien against Rose, for a whopping $83,765 in unpaid federal taxes.
Fortunately, the entrepreneur and sunglasses designer paid off both liens in full by September 17, 2015.
Now that her financial woes are resolved, Rose is back to business fighting West's constant disses.
After West, 38, claimed her ex-husband Wiz Khalifa, 28, was "trapped by a stripper" earlier this week, Rose snapped "Awww…are you mad I'm not around to play in you're a**hole anymore?"