Still Angry! Vicki Vows She'll Never See Brooks Again After Cancer Scam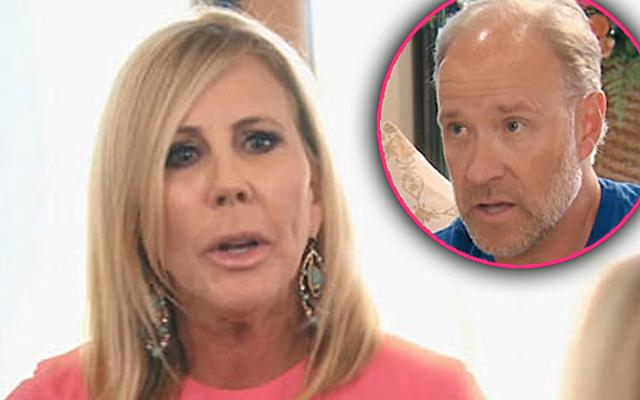 Vicki Gunvalson wants nothing to do with Brooks Ayers and she told RadarOnline.com exclusively that she has not seen him since she threw him out after his cancer scam was revealed.
The Real Housewives of Orange County star, 53, has insisted that she had no idea that Ayers was faking cancer even though her co-stars doubted her version of events.
But a new report emerged this week claiming she is secretly seeing Ayers again, the Bravolebrity spoke out to RadarOnline.com to set the record straight.
Article continues below advertisement
"Omg this is completely FALSE!" she insisted.
"I have not seen him since he moved out in August!"
Ayers' cancer scam and their separation burned Gunvalson so badly that she has vowed to keep her distance from him.
"He has caused me too much damage and heartache to ever have him in my life again," she told RadarOnline.com.
Gunvalson slammed her ex, telling RadarOnline.com that she believes he might have shopped the "false story."
"Who goes around saying lies like this?" she asked. "Disgusting!!"
But the New Year is looking better for Gunvalson already, and she told RadarOnline.com that she is playing the field: "I am seeing a few other men right now and am very happy."
Do you think Vicki and Brooks will ever get back together? Sound off in comments below.