He's Guilty! Nancy Grace Reveals Evidence She Says Proves Steven Avery Is A Killer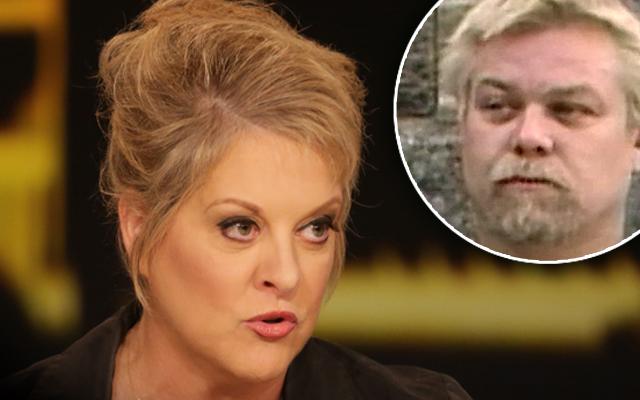 Making a Murderer has captivated the nation, with growing claims that the documentary proves Wisconsin man Steven Avery was wrongfully convicted of murder. But Nancy Grace told RadarOnline.com in an exclusive interview that she believes he is absolutely guilty of the rape and murder for which he is serving a life sentence.
"It doesn't matter what I think," Grace explained. "It matters what a jury thinks and I agree with the jury. I believe Steven Avery brutally murdered Teresa Halbach. I have watched the show. I kept waiting for them to tell the truth. That never happened."
Article continues below advertisement
The acid-tongued HLN host recounted the evidence that she believes the filmmakers left out of the Netflix documentary.
"Her DNA was on a bullet that was forensically tested and was fired from his weapon that was hanging above his bed. His DNA, his sweat, was under the hood of Teresa's car. You can't get a warrant for sweat," she said. "You can for blood, hair, fingerprints but not sweat."
Grace continued with evidence she said connected him to the crime. "Her cell phone/camera/PDA were all found burned 20 feet from his back door," she claimed. "Her tooth was found on his property. It is inconceivable that the police could have planted this much evidence."
Grace told RadarOnline.com that she interviewed Avery in 2005 and "grilled him like a hamburger on the Fourth of July."
She claimed his version of the events did not hold up.
"He tells me that she did come to his place that day," she said. "Then his story fell apart. He could not explain how someone could have gotten a car to his place without anyone seeing it. He admitted that the day she goes missing, she did go to his place."
Article continues below advertisement
Avery previously served an 18-year sentence for a rape that he did not commit, and it was not until DNA evidence exonerated him that he was released from jail. He then filed a $36 million dollar lawsuit against the county and various officials who he blamed for his erroneous conviction, but just a few months later he became a suspect in Halbach's murder.
However, the false conviction did not sway Grace into believe he was wrongly convicted a second time by evidence planted by the police.
"It is preposterous to think that two different jurisdictions did this," she said. "They would have had to kill her, burn her body, put her charred remains in a steel belt that he used as an accelerator."
"It's a lie. He murdered her."