Exclusive
Scientology Under Siege! Church Insider Planning Exposé On 'Twisted' Secrets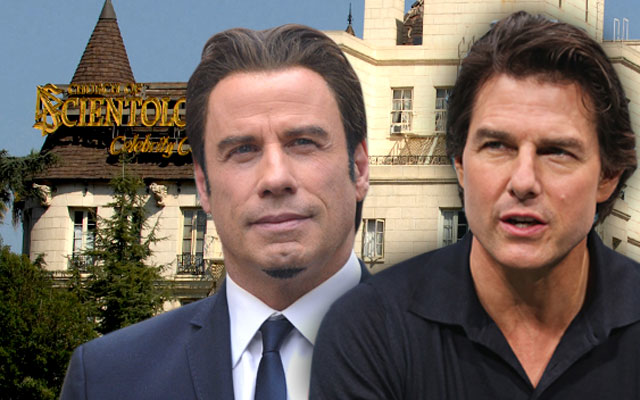 Nearly one year after the release of HBO's bombshell Scientology documentary, Going Clear, RadarOnline.com has learned that the controversial church is about to be hit with yet another PR nightmare.
L. Ron Hubbard's great-grandson Jamie DeWolf tells RadarOnline.com that he's been secretly filming his own exposé for months, and it's set to blow the lid of the church once and for all!
DeWolf has become a fixture at gatherings of Scientology critics after his one-man show on his family's dark history became a sleeper hit. And there, he's found inspiration for his next project: a film on Scientology.
Article continues below advertisement
"I brought a camera crew with me and started filming people with specific questions," he told RadarOnline.com. "A lot of these people haven't gone on the record before, but they'll talk to me because I'm asking very specific questions."
"I've interviewed a couple of my own family members who have never really gone on the record before," he revealed.
The goal? "I'm trying to understand who L. Ron was as a human being," DeWolf said. "His personal habits, details."
And while he admits "there's a lot that's still murky," what he's found so far has been shocking: "It's really, really dark and pretty twisted," DeWolf claimed.
Story developing.