Sarah Palin's Son Track Arrested For Assault 'While Intoxicated'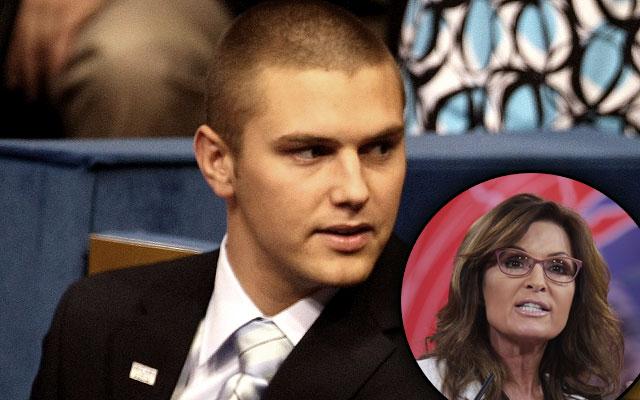 Sarah Palin's kids keep stealing her spotlight! Just weeks after single mom Bristol gave birth yet again, RadarOnline.com has learned her son, Track, was arrested for assault and possession of a weapon while intoxicated.
According to court documents obtained by Radar, Track, 26, was arraigned in the Palmer Courthouse on charges stemming from an incident in Wasilla, Alaska, on Monday, January 18.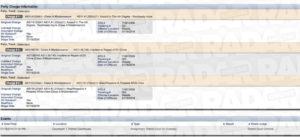 He was charged with assault in the fourth degree and recklessly injuring, interfering with the report of a domestic violence crime, and possession of a firearm while intoxicated.
Article continues below advertisement
Track's ex-wife, Britta Hanson, told Radar she was not involved in the incident.
"I had no idea it happened. I did not know about that," she told Radar.
Despite their 2012 divorce, she said, "We are on speaking terms. We have a cordial relationship about our daughter. That is as far as it goes."
Gawker first reported the news.
As Radar reported, it's not his first run-in with the law. He was caught in a drunken 'gay' rant during a boozy 2014 brawl at a local home.
Story developing.
UPDATE:
The Wasilla Police Department told Radar in a press release, "On 01/18/2016 at approximately 2204 hours, Wasilla Police responded to a residence for a disturbance. An investigation revealed Track Palin had committed a domestic violence assault on a female, interfered with her ability to report a crime of domestic violence, and possessed a firearm while intoxicated. Palin was arrested and charges of assault in the fourth degree (domestic violence), interfering with a domestic violence report, and misconduct involving weapons in the fourth degree were forwarded to the District Attorney's Office. Palin was held without bail until arraignment."