Another Family Tragedy! Palin Family Member Dies While Sarah Stumps For Trump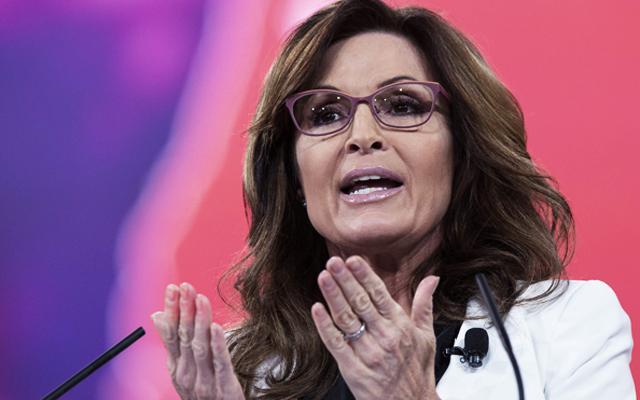 While Sarah Palin continued her campaigning for Donald Trump on January 20, her husband Todd was dealing with a secret personal tragedy: His grandmother, Lena Andree, passed away.
Andree's great-granddaughter Bristol broke the news with a heartbreaking Instagram post on Wednesday:
The next day, Sarah shared her own thoughts on Facebook, writing, "Thank you for the love expressed on Bristol's blog post. The homegoing of our Grandma Lena yesterday is so sad, but we'll always be uplifted and encouraged by her strong, tenacious Christian spirit."
Article continues below advertisement
"This beautiful 95-year-old Yupik Eskimo elder is matriarch to our five generations here; she was a hard working commercial fisherman who loved God and family so much! She's been a blessing to our entire state of Alaska," Sarah wrote, concluding with a Bible verse.
Perhaps referencing other family troubles like son Track's arrest earlier this week for domestic violence, and Bristol's single mom struggle, she pleaded, "Let's stand in the gap for one another in trying times, knowing our best days are ahead."
Andree was always a supporter of Sarah's political ambitions. During her vice-presidential run, she told reporters, "We love Sarah. She is kind of a special gal to me. She honors my Native side."
And Sarah often pointed to her native roots in her own campaigning.
As RadarOnline.com reported, it's been a busy week for the family. Son Track was arrested for assault and possession of a weapon while intoxicated, after allegedly attacking his partner in a Wasilla, Alaska home on Monday, January 18.
According to police reports, the first call came from the woman, presumably in a relationship with Track, who claimed "a male had punched her in the face and that a firearm was involved."
Mom Sarah later blamed the outburst on President Obama.