Sarah Palin Slams Bristol's Ex-Fiancé For Seeking Custody Of Baby Sailor Grace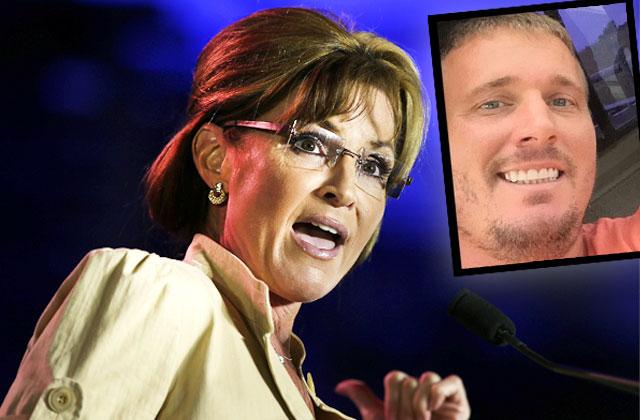 As Bristol Palin's baby daddy drama continues, mother Sarah Palin has come to the rescue!
Just weeks after her daughter gave birth to baby Sailor Grace, the former governor of Alaska's would-be son-in-law, Dakota Meyer, sought custody of the newborn — and RadarOnline.com has the juicy court documents to prove it!
"Dakota L. Meyer hereby files his Complaint for Custody of Minor Child and requests that he be granted joint legal and shared physical custody of the minor child," the suit, obtained exclusively by RadarOnline.com, reads, giving Bristol 20 days to respond the court's summons.
Article continues below advertisement
In hopes of nipping Meyer's plan in the bud, his pseudo mother-in-law has taken to the press to slam the former Marine.
"For many months we have been trying to reach out to Dakota Meyers sic and he has wanted nothing to do with either Bristol's pregnancy or the baby," Sarah Palin told Entertainment Tonight in an exclusive interview.
"Paramount to the entire Palin family is the health and welfare of Sailor Grace," she added, slamming Meyer for trying to "save face."
As RadarOnline.com previously reported, Bristol and Dakota became engaged in March 2015, but just one week before their wedding (scheduled in May), the nuptials were called off.
By June, the 25-year-old's pregnancy was revealed, though Bristol never publicly announced the identity of Sailor's father.
Meanwhile, the mother-of-two just recently wrapped up another bitter child support battle with her first baby daddy, Levi Johnston, 25. (Their son, Tripp, turned 7 on December 29.) The former couple has been fighting for years over visitation, custody and child support and other issues concerning the young boy.
Will Dakota Meyer succeed in gaining custody of Sailor Grace or will Sarah Palin put a stop to it first?