Bristol Palin Gives Birth To A Baby Girl!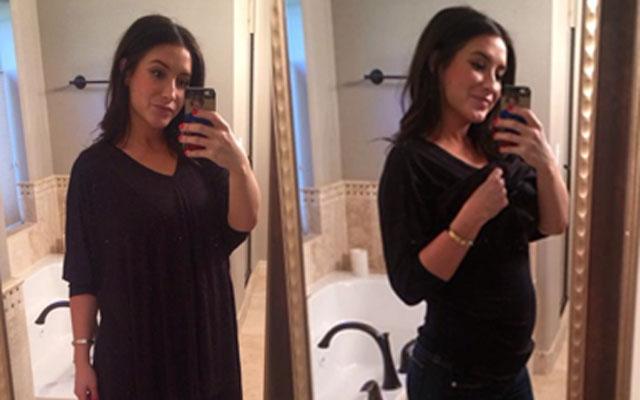 Bristol Palin's Christmas baby finally arrived!
The 25-year-old daughter of Sarah Palin became a single mother to two after giving birth to her daughter on Wednesday, December 23, 2015.
"My sweet Sailor Grace was born yesterday, our family couldn't be more complete," she wrote on her Instagram page, sharing a picture from the hospital showing her cuddling the newborn.
RadarOnline.com broke the news that Palin was expecting her second child, which she then admitted was a "disappointment," since she was only engaged to Dakota Meyer.
Article continues below advertisement
The pair ended up calling off their engagement after RadarOnline.com revealed that he had previously been married.
Meyer bragged on his Facebook page just days before Palin gave birth, posting a meme that said: "I know what I bring to the table. Trust me when I say I'm not afraid to eat alone."
He also deleted all the pictures of Palin from his page.
While neither Palin nor Meyer ever confirmed the news, a source told RadarOnline.com that she told friends he is indeed the father.
His social media pages mentioned nothing of the birth of the baby.
Palin already has a son, Tripp, with Levi Johnston, but the two broke off their 2008 engagement and have been locked in a vicious child support battle ever since his birth.
She also shared a picture of her two children together and wrote "My heart just doubled."