Sorry, Sis! Rob Kardashian 'Doesn't Care' About Kylie's Hurt Feelings Over Blac Chyna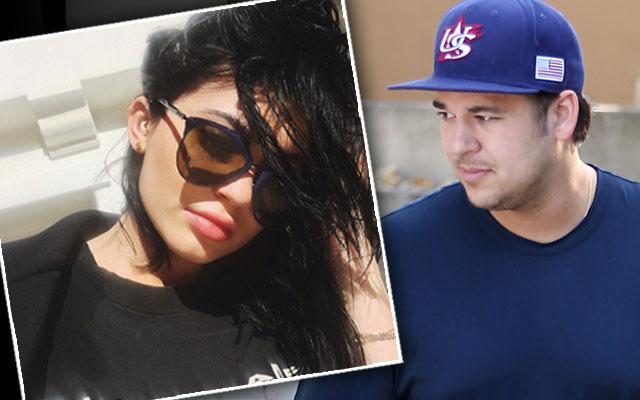 Rob Kardashian will not let anything get between him and his love for his new girlfriend Blac Chyna --not even his half-sister Kylie Jenner!
The Keeping up with the Kardashians plastic princess posted – then deleted – some seriously emo photos on her Instagram earlier this week, when she learned her half-brother was dating her worst enemy. But a source told RadarOnline.com exclusively, "Rob doesn't care!"
Article continues below advertisement
"He honestly does not give a f*ck what his sister Kylie thinks of his love life, or of the situation specifically," said the source.
"Rob has always had a special bond with Kendall out of the Jenner girls, but never really with Kylie."
As RadarOnline.com previously reported, the overweight 28-year-old has been actively flouting his relationship with Blac Chyna, 27, who just happens to be the baby mamaof Kylie's boyfriend Tyga, 26.
Meanwhile, the source told RadarOnline.com that the only thing Kylie is promoting – aside from her lipstick, of course – is drama!
"Honestly, Rob just thinks that Kylie is everything that is wrong with the Kardashian family right now," the insider said. "And the part that amuses him is that she is not even a Kardashian!"
Do you think that Kylie Jenner has the right to be upset? Tell us your thoughts on the comments below.