Kris Jenner 'Loses It' Over Rob Kardashian Dating 'Family Enemy'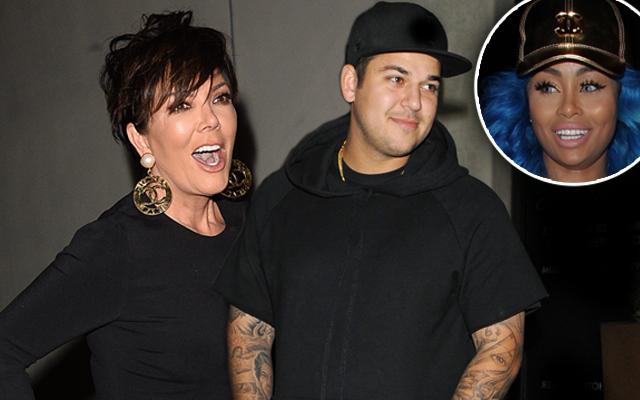 Keeping up with the Kardashians matriarch Kris Jenner posted on Instagram Tuesday that she'd had a "challenging day" — and that's an understatement! After her only son started dating Kardashian public enemy number one – 27-year-old big-bootied Blac Chyna – this week, RadarOnline.com has exclusively learned that "this whole thing just sent Kris over the edge!"
"She is losing it," said a source close to the family. "The fact that there is an internal war going on in her family is really pushing her to the limit!"
Article continues below advertisement
It's been a tough couple of weeks for Jenner. On Tuesday, the 60-year-old KUWTK matriarch was photographed running around the city, struggling to hide the 72 extra pounds that she has gained in the past several months.
But after Kris's youngest daughter, Kylie Jenner, 18, went on her Instagram to bash her only brother – three times in two days in coy posts that have since been deleted – the insider said that "Kris went off on her."
Do you think that Kris Jenner had the right to tell Kylie Jenner to take down the posts slamming her only brother Rob Kardashian? Tell us your thoughts in the comments.