Setting The Record Straight — Kato Kaelin Slams 'People V. OJ Simpson' Show Errors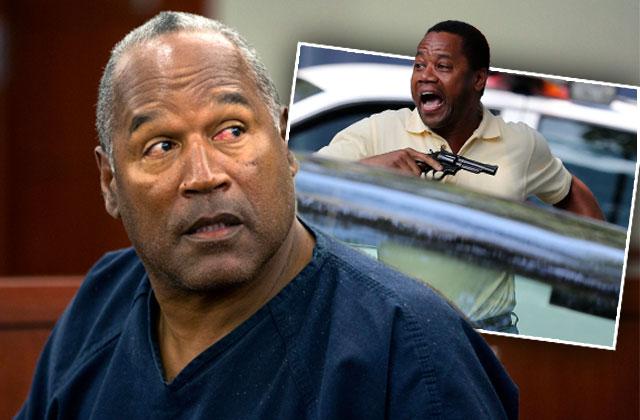 Article continues below advertisement
Of his qualms, Kaelin first pointed out the fact that the episode's very first montage featuring Simpson, played by Cuba Gooding Jr., misses one very important element.
"The program shows the limo driver waiting on the curb to take O.J. to the airport, with the driver loading luggage," he wrote. "The car was actually in the driveway and I was there talking to the driver. An important part of my testimony included how O.J. told me not to touch a bag that I had tried to help load. A bag that to this day, has never been found."
"In another scene, Billy Magnussen, who portrays me, is eating a hamburger and O.J. asked about his love for burgers, which hints to an alibi," Kaelin continued. "In real life, I stopped eating red meat in 1983."
Kaelin also claimed that there were four, not three, detectives who arrived on his doorstep after the murder, and said he didn't take them into the backyard where the infamous bloody glove was discovered.
Watch the Video on RadarOnline.com
Kaelin's fame skyrocketed at the time of the trial, which the actor said had both its "highs and lows," but as his name leaks back into the news this year, he found it important to set the record straight.
"Perhaps a small detail to some of you, but it makes me wonder if they can't get the facts right, how much creative license will the series take on other parts of the story that can't be corroborated," he wrote