Cynthia Confronts NeNe About Having Her Blocked On Social Media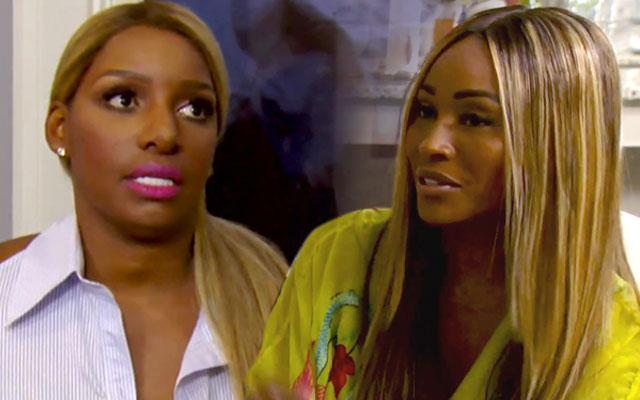 NeNe Leakes and Cynthia Bailey are back to being good friends in real life, but the lowest points of their relationship are now playing out on TV.
In a preview for the upcoming episode of Real Housewives of Atlanta, Leakes not only makes her big return, but in the process gets confronted by Bailey about a major diss: blocking her on social media.
"Speaking of social media, I need you to unblock me missy," Bailey, 47, told Leakes, 48.
Article continues below advertisement
But Leakes played dumb.
"Do I have you blocked?" she asked, as she laughed the situation off.
Leakes agrees to fix it.
"Ok, ok, ok, we are going to work on that," she said.
But in a side note to the cameras, Leakes admits that she blocked some people temporarily.
"I just wanted to get back to being the fabulous NeNe Leakes, so in order to do that, you have to hit the block button," she explained. "Bing, bing and bing!"
"But I've opened up those doors again to Cynthia, so I think it's ok now," she added.
As RadarOnline.com previously reported, Leakes and Bailey's epic feud has come to an end.
In the past couple of months, the two have been hanging out.
"It was really great to hang out with Cynthia," Leakes said about reconnecting with her costar. "Again we are still a work in progress. It's been a long road of recovery for us."