Michael Strahan's New Girlfriend's Troubled Past — Her Criminal Record EXPOSED!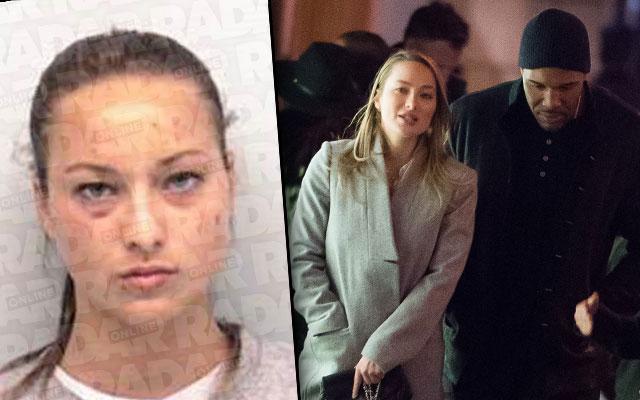 Article continues below advertisement
Former NFL star, worth an estimated $45 million, took his new girlfriend on a romantic vacation to St. Bart's last year, and the pair was also seen on a romantic date in Manhattan on Jan. 7.
Kayla was a "good girl," her high school sweetheart Justin Hundley, 28, told RadarOnline.com, but at some point she changed.
"It was like a switch was flipped," he said. "Almost overnight she became this huge partier."
At age 14, Kayla was arrested for disorderly conduct after getting into a fight in her Port Charlotte, FL., hometown, according to official documents obtained by RadarOnline.com.
Because it was in juvenile court, RadarOnline.com is unable to determine the outcome of the case.
However, an arrest affidavit filed by the Charlotte County Sheriff's Office in May 2005 shows Kayla was involved in a burglary and charged with grand theft.
Justin and Kayla, 18 at the time, were accused of breaking into the Port Charlotte home of her then 83-year-old grandma, Margaret Cox, and stealing about $6,000 worth of jewelry.
Article continues below advertisement
Margaret discovered the shocking theft after coming home where she was recuperating from an illness. She told police she wanted to press charges after a next-door neighbor witnessed Kayla and Justin hanging out inside the home.
The next day Kayla called police and confessed her crime.
Though it was categorized as a felony, Kayla's deed was turned over to juvenile authorities once again and RadarOnline.com is unable to determine the case's outcome.
But Kayla's family also has a criminal past. Her father, Gerald Quick, was arrested 19 times for crimes including aggravated assault with a deadly weapon and drug possession. He died in 2012 at the age of 54.
Kayla's sister, Kara Lee Quick, now 31, has also been arrested in the past on drug charges.
To make matters worse, when Kayla was 18, RadarOnline.com learned that she spent four months working a cocktail waitress at a Tampa strip joint called Thee DollHouse, where a source said she knew "how to hustle customers and could clear up to $2,000 a week."