Michael Strahan Strips Off His Pants & Previews 'Magic Mike' Moves As 2015's Critic's Choice Awards Host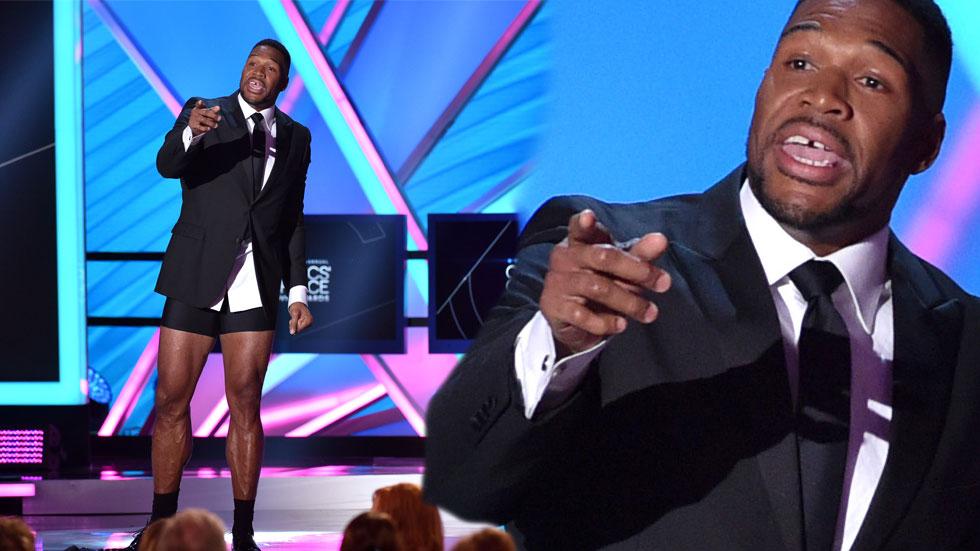 I'm too sexy for my shirt? More like pants! Michael Strahan stripped down to his boxers while hosting 2015's Critic's Choice Awards.
"Who needs lines when you have legs like these," the former joked as he ripped off his trousers.
Strahan proceeded to remind us of his small role in the upcoming Magic Mike sequel, taking a break from using the microphone to show off his rockin' dance moves.
The Live With Kelly And Michael host put his skills to good use throughout the awards show, delivering an energetic performance for his A-list audience.
Article continues below advertisement
The hulky hunk even dressed up as some of the characters from this year's popular films, including lobby boy Zero Moustafa from Grand Budapest Hotel and later as Angelina Jolie's eerie role in Maleficent. Luckily, Jolie seemed to approve of his character portrayal.
Watch the Video On RadarOnline:
All in all, it seemed to be a good night for Strahan. Let's hope Kelly agrees when he returns to work next week!
What did you think of Michael Strahan's hosting? Let us know in the comments below!