Vision Of Love! Mariah & James Packer's 'Beyond Lavish' Wedding Details Revealed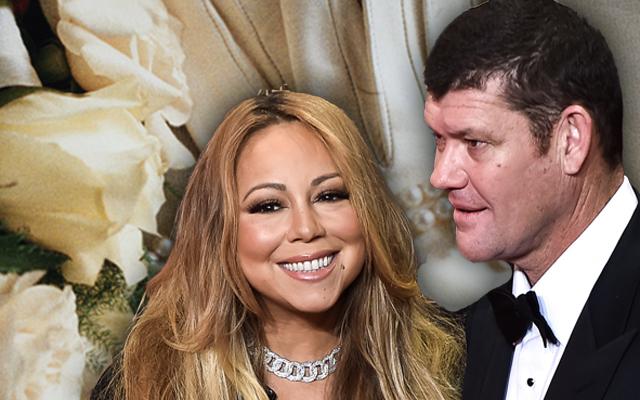 Article continues below advertisement
"She is really pushing for a summer wedding, and although it is only several months away from that time, Mariah said that it is not her problem. It's up to the wedding planners to figure it out!'"
"As far as her involvement in the process, Mariah chooses to not be all that involved except for the location and setting the bar in terms of cost," the insider added.
As previously reported, Carey and her $4.7 billion dollar man, fell in love aboard Packer's yacht this past summer off the coast of France. According to the source, they are planning to wed in that same area.
"She wants lots and lots of white roses everywhere, enormous amounts of bling, crystals and an ocean setting," the source told Radar.
"James is obviously covering 100 percent of the costs and said he wants to give her the type of wedding that no other man could ever give her."
Indeed, the bar is already set pretty high: When she married Sony executive Tommy Mottle in 1993, the wedding cost an estimated $500,000 — more than $800,000 in 2016 dollars!
Do you think that Mariah Carey and James Packer are meant for each other? Tell us your thoughts below.