EXCLUSIVE: Nick Cannon 'Explodes' Over Mariah Carey's Engagement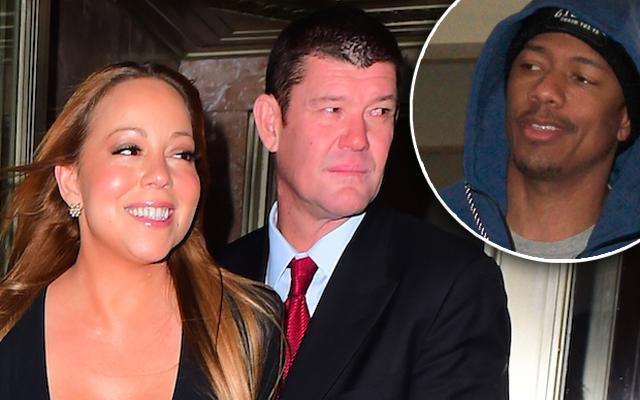 One man's trash is another man's treasure! Mariah Carey's engagement to billionaire boyfriend James Packer did not sit well with her ex-hubby baby-daddy Nick Cannon, RadarOnline.com has exclusively learned. Despite his happy instagram posts about her news, insiders said that he flipped out when he first heard!
"He blew up on her when he found out about this, because she was not the one to tell him," a source close to the 45-year-old "Always Be My Baby" singer told RadarOnline.com.
Article continues below advertisement
In this snarky post, Cannon wrote: "Ha! This made me laugh out loud for real!!! HILARIOUS! #AllLove
Congrats to @MariahCarey and James! May God Bless Your Future Union...#GreatPeople #GreatCouple."
Cannon didn't stay mad for long, however. According to the source, "He sent Mariah flowers apologizing for his actions. He told her that he really does just want her to be happy."
But although the father to Carey's twins Morocco and Monroe, 4 – retreated, the insider told RadarOnline.com that Packer is not amused.
"James actually seems slightly bothered by her relationship with Nick," said the source. "He knows that it was not Mariah who put an end to her and Nick's marriage; it was him. That makes him the last guy to break her heart."
Do you think that Mariah Carey should invite Nick Cannon to her wedding with James Packer? Tell us your thoughts below.