Exclusive
'Lonely' Lindsay Lohan Drunk Dialing Her Ex, Samantha Ronson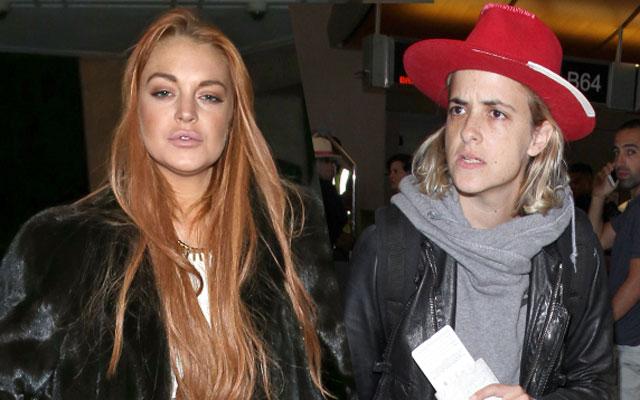 RadarOnline.com has learned that a "lonely" Lindsay Lohan has been drunk-dialing her ex-girlfriend Sam Ronson — and insiders say she would do anything to win her back!
"Lilo doesn't care that Sam's in a long-term relationship," an insider told RadarOnline.com. "She can't get out of her head that she and Sam were soul mates, so it doesn't compute in Lilo's brain that Sam might actually have found love somewhere else."
Article continues below advertisement
As RadarOnline.com reported, Lohan and Ronson, who is dating makeup artist Lauren Anderson, had a famously turbulent relationship, filled with bitter fights, breakups and makeups.
Despite 38-year-old Ronson's current relationship status, Lohan, noted the insider, is always saying that her former flame is "the one who got away."
Ronson has been patient with Lohan, 29, so far, refusing to block her number, despite her new girlfriend's wishes. Unfortunately for the DJ, Lohan has misread her good intentions as a sign they could still rekindle their romance.